Boston's 'Godfather of House Music' DJ Bruno retires
G. Valentino Ball | 12/20/2012, 11:24 a.m.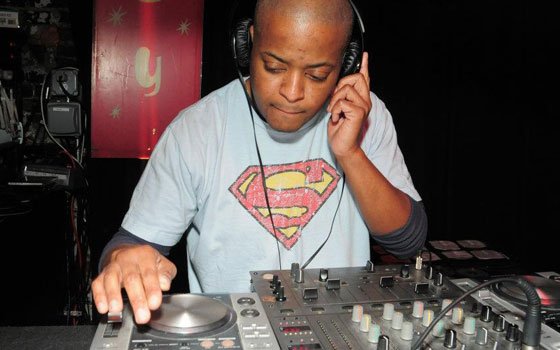 It's not a lack of love that is driving Bruno to retire, but an understanding of how the late nights and constant grind of the DJ lifestyle is not conducive to battling diabetes. After a few health scares that included an extended hospital stay, the choice was clear.
"I tried slowing down, but it was a constant battle to not eat bad after a club," he said. "I said to myself, 'I don't want to die. I just have to get better.'"
Bruno said his final five-hour set would span his whole career and musical tastes. The DJ, who counts Boston peers like G-Clef, Anastasia, DJ Chubby Chub and DJ Moe Dee amongst his favorites, planned on displaying his hip hop, reggae and soul roots at Machine. He said everything from jazz to zouk would be in the mix as well. As a final gift to his friends and followers, Bruno plans to release mixes from his 25 years via his new website BostonHouseHeads.com, which launches on Martin Luther King Jr.'s birthday.
"It's going to be an emotional night, but I plan on playing as if I was going to die the next day," he said. "It's really tough to give up something you love. I feel like I'm going through a separation. I've been married for 25 years and I have to say it's over. If I get better I will come back but if not at least I get to bow out gracefully."