Under Marshall Hughes, Roxbury Repertory Theater and Mainstage offer performing arts for Roxbury Community College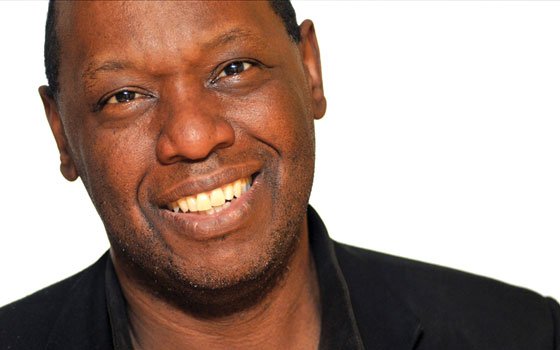 Hughes described a recent collaboration with the Seniors-On-The-Move program at the YMCA on Malcolm X Boulevard in Roxbury. The seniors performed, in Hughes' words, "a very successful play" on the RCC stage. Of the two to three performances staged each year, one is definitely geared to a young audience, Hughes noted.
He gave high praise to the Summer Arts Intensive Program held in the Media Arts Center. Teenagers interested in theater engage in a high-octane program of dance, creative writing, and theater, which culminates in a performance that showcases their talent. "We like to have guest artists come in and work with the kids," Hughes shared. For example, this summer, Boston's first Poet Laureate Sam Cornish worked with the young people in the creative writing class.
The great success that Hughes' programs enjoy would not be possible without the efforts of Green. On any given day, she could be writing press releases, scheduling interviews for students who have applied for slots in the summer program, coordinating performance schedules, and answering time-and-place questions for Hughes. With seemingly boundless energy, Green believes, as others do, that RCC's Mainstage is a "hidden gem."
Hughes and Green share a belief in the importance of culture. "Arts and humanities are a vital part of life," Hughes exclaimed. "Art is connected to all things human."