Kirven Boyd Comes 'Home' with Ailey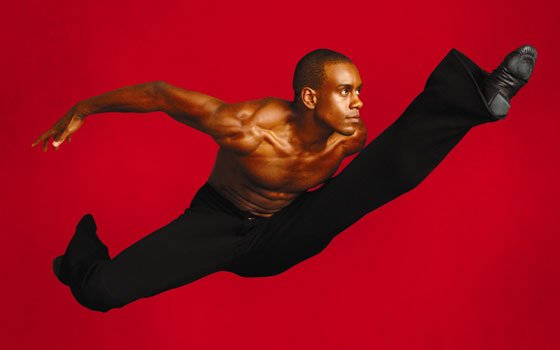 I definitely feel that because of what I've learned here, I'd really love to run an artist institution and direct a dance program.  I want to help young artists develop their career and craft.
You've had the chance to travel all over the world.  Do you have a favorite city? How are you received?
Paris is one of my favorite places in the world.  I had a great time in Norway. Tel Aviv is [also] one of my favorite places.  When we're there we go on the beach and get some sun before our performance. Dance is a universal language and when we go to places like Norway and Germany, we bring such different things. We show them parts of America.
You asked me earlier what's on the horizon for me. I'm still learning and growing.  There's still a great deal of information that I can learn from.  And with the change in the artistic director, it makes you curious to see what's coming from the company.  I'm just developing myself as a dancer, and am still enjoying myself. It's wonderful to be able to wake up and do something like this.  Its work, but you're excited to perform.
The Celebrity Series of Boston presents The Alvin Ailey American Dance Theater April 26-29 at the Citi Wang Theatre in Boston.  This performance marks Ailey's 42nd appearance with the Celebrity Series.  Tickets are still available online at www.celebrityseries.org, or by calling Citi Charge at (866) 348-9738 or at the Citi Wang Theatre Box office located at 270 Tremont St. in Boston.