Dorothy Reed-Jackman is 78 - and still modeling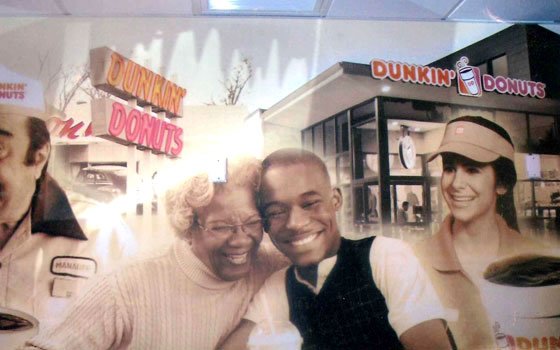 "There was this group called the TAG's. My mom wanted me to be in it, so Ms. Washington who lived on Monroe Street interviewed us.  My mother thought it went well and was sure I made it in. But that woman knew me! I beat up her son everyday and twice on Sunday! She was never going to let me in," Reed-Jackman said.
The Roxbury Reed-Jackman lived in is worlds away from the Roxbury that younger generations now call home. She remembers spending time at the Rivoli and Humboldt Theatres where she would meet friends and flirt with boys.
"You used to be able to catch the Seaver-Humboldt streetcar from Walnut to where the police station is. One day, I decided I was going to jump out the streetcar and not pay.  As soon as I jumped off, Officer Horton saw me and said: I think it's time I arrest you!" Reed-Jackman chuckles.
Her modeling career started in 1980 when she met former Boston Police officer Willie Saunders. He was doing some modeling at the time and told her to get in touch with his agent.
"He told me they were always looking for black women. I saw his agent on Thursday and had jobs lined up on Monday" Reed-Jackman said.
While new doors were opening up for Reed-Jackman in the modeling world, her personal life was shifting in a tragic way.
"In 1980 my parents died within six weeks of each other. There was a year or two when just about every family member who came with my parents from the Barbados to America died," she said.
The stress of it caused Reed-Jackman's hair to go completely gray and she refuses to dye it. It's a sign that she's lived and endured some hard times.
Long before her modeling career, Reed-Jackman did a little bit of everything. She was part of the original staff that opened the Martha Eliot Health Center in 1966; she was the first black woman to get a managerial position at Amtrak where she learned the electric slide on the jazz train; and she worked on the Paula Young wig line for Specialty Catalog Corporation.
Whenever she got a gig on a movie set, she was sure to suggest that her company provide wigs for the cast. Bold moves like that makes Reed-Jackman a favorite on commercial, movie and photography sets. If she wants something she'll ask for it and when she wants to shine, she flashes her mega-watt smile.  
"In this business, if you're not outgoing then forget it," she says.
Reed-Jackman — who is related to famous arts educator Elma Lewis — is anything but shy. She joined Charles Street A.M.E. in the early 2000s and loves her home church.
She's a liturgical dancer in the adult women's group and proudly serves on the usher board.  
Though her plate seems full, Reed-Jackman is still looking for more modeling jobs to keep her busy. But will she stop anytime soon?
"When they say they can't use me anymore, that's when I'll stop."