Head wraps bring style, hope to cancer patients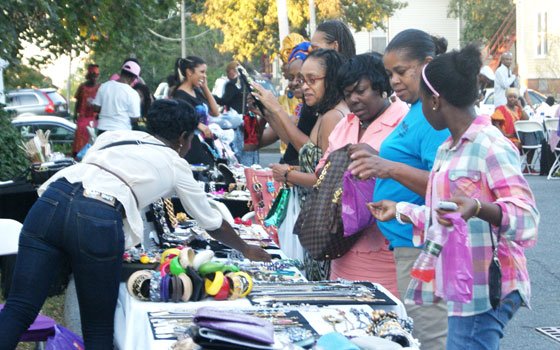 Boston Public Health Commission Pink and Black ambassador Debra Grooms told of her personal journey of discovering and being treated for breast cancer.
"I was diagnosed with breast cancer in 2005. I was working in a housing development bringing resources and information to the women [who lived there], and a program called Reach 2010 came out and did a presentation on breast cancer. I sat in on the presentation and listened to the information that was given to us. And later that evening when I went home, I did a breast self-exam and found a lump in my breast. I was shocked," Grooms recalled.
"Every day when I came home from work, I went right to that same place where that lump was in my breast. It took me two months to go to the hospital to see what was in my breast. I guess I was somewhat in denial, thinking every day it would go away," she continued.
After a lumpectomy, a mastectomy and finally breast reconstruction surgery ("I have the breasts of a 20-year-old, y'all," she laughed), Grooms is working with Pink and Black to urge Boston's Black women to take charge of their health by paying attention to their bodies.
"You have to be your own advocate, and if you can't advocate for yourself, you have to take somebody to the hospital with you to be an advocate for you," she said.