Minority business group moving on up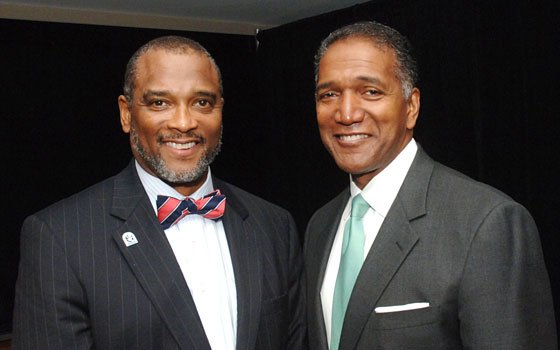 According to the study, the average minority-owned business in Massachusetts had two-thirds fewer employees and one-fifth the revenue of the average white-owned firm.
The 25 largest minority-owned companies in the state had a combined revenue of slightly over $1 billion, with mean revenue of about $41 million. In comparison, the top 25 companies (none of which are minority-owned) represented over $117 billion in revenue, with mean revenue of $2.6 billion.
The numbers got worse. Of the 60,000 minority-owned firms, only 1,600 were considered to be ready to deal with major corporations. It's a small wonder that only 27 percent of the minority-owned companies surveyed for the study by the Boston Consulting Group believed that business has improved over the years in Boston.
All of that is changing, in large part due to the efforts of INE and GNEMSDC. Back in 2009, the New England Minority Supplier Development Council merged with its Connecticut counterpart to form GNEMSDC.
The GNEMSDC is an affiliate of the National Minority Supplier Development Council, a network of 38 regional councils across the country that boasts over 3,500 total corporate members and more than 15,000 certified minority-owned businesses in its network. At the time of the merger, the NMBSC facilitated $104.7 billion in corporate member purchases from minority-owned business enterprises.
McKinney said he is ready for the challenge. " … [We are] excited," McKinney said. "We believe that the center will lead to minority business enterprise growth, greater employment and more economically vibrant and diverse communities."