Ferdinand plans underway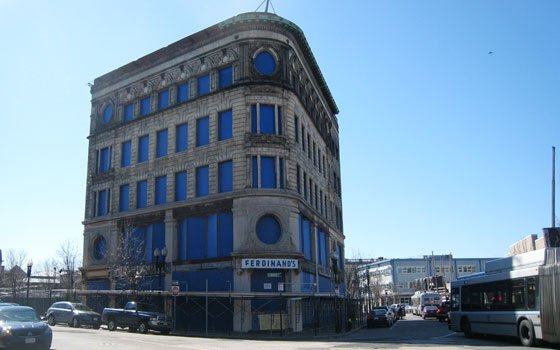 He allowed Councilor Jackson to have the last word.
"The Ferdinand is not simply a building, but a functional monument to a commitment the city has to this community," Jackson said. He welcomed the people "from Holland and from Watertown," but said he expects to see them walking around Dudley Square by day and by night to see what the community is about.
"We hear complaints about the Filene's building downtown. That's been a hole in the ground for four years. This one's been 40 years," he said. "We have a monumental opportunity here, and we are drawing a line in the sand about what we can do in the future."
As the meeting adjourned, grumbling erupted about various issues. Sevina Payne, 57, a longtime Roxbury resident, questioned how an architect who "just got off a plane" could understand the area. But she is more worried about the "old boy network" getting away with insufficient local and minority hiring. "These people need to be held to task," she said.
"Is the city going to do what it says?" asked Task Force member Sarah-Ann Shaw, conversing with others after the meeting. Shaw, a well-known community leader and Boston's first African American television news reporter, didn't want to call herself skeptical, but she concluded, "Seeing is believing."