Cancer support group brings patients of color together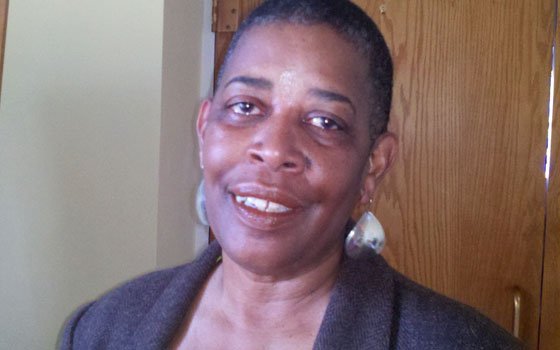 She said she believes the new support group will bridge the gap left behind by last year's closure of a cancer wellness community at The Dimock Center in Roxbury. In its time, the collective was the only holistic cancer support program in Boston for patients living in the city's urban communities.   
Gaulin, who counseled cancer patients at Dimock, said her experience working there revealed to her the importance of not only providing safe and supportive spaces for cancer patients and survivors, but addressing social issues that can sometimes block their access to those spaces.
"Outside of the group session itself, which was really focused predominantly on helping people talk about … their cancer experience, there were these other things that were definitely impacting people's lives in a very real way on a day-to-day basis that needed to be managed," Gaulin said.
"Part of the work there was to support people in getting the resources that they need so that they could actually make their way to group to be able to deal with their cancer experience. For example, transportation became an important service that we needed to provide. It wasn't always easy for people to get to group. And so, we worked hard to find resources so that people could be offered a way to get to and from their cancer support group."
But even as clinicians and advocates work to remove any barriers to cancer wellness services, cultural myths and stereotypes often prove to be obstacles of their own. Some patients believe that African Americans don't need mental health services.
"There's a taboo on mental health in the black community," said Hazel, an African American doctoral candidate who has worked with low-income communities of color throughout her studies. She hopes her presence in the new support group makes it easier for patients to feel comfortable to connect and communicate.
"Sometimes it makes a difference when there's a person of color in the room if that's [who] the group's for," she said. "I think it's really important for me to be out there so that people won't be afraid to speak out and get help."
As she perseveres through the healing process, Harris stays busy, spending time with family and friends, providing private academic and GED tutoring sessions to local students, and sewing bags and other pieces she sells in stores and at craft shows. She continues to participate in support groups, but admits that speaking to others about her experiences and emotions can still be scary.
"It always makes me a little apprehensive to be in front of people talking. But each time I do it, I get a little stronger in my ability to do it. And everything I do like that contributes to my healing," she said.
The support groups have helped her realize that there's life after cancer.
"Cancer is not a death sentence. Cancer can be managed. You do not have to face cancer alone. And I think that I can now show people that I'm very hopeful about my life and I'm very confident in my ability to face whatever might come down the road."
Facing Cancer Together's support group for cancer patients of color living in Boston takes place every Tuesday from 5-7 p.m. at AstraZeneca Hope Lodge Center, 125 South Huntington Ave., Jamaica Plain. For more information about the group, visit www.facingcancer together.org.