'Icing on the cake'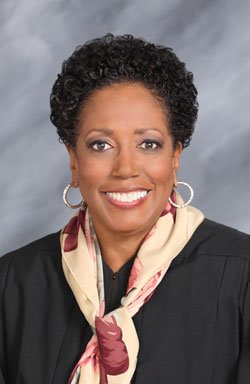 There's no doubt that Dilday will do everything she sets out to do.  
Though she hasn't been to South America yet, Dilday has been to China several times. Her first visit was in 2001.
"Chinese judges came here and visited our courts and studied our judicial system. The last few times I went to China, we did mock trials at the law school and explained how it all worked," Dilday said.
On her second visit to China, Dilday was able to say a few things in the native tongue and impressed those she encountered.
Recently she took a six-month teaching gig in Qiqihar, China. The teaching job usually requires a year commitment, but Dilday was able to negotiate a shorter stay.
"I have a house, kids and a husband. I felt like a year was too long to be away from home," Dilday said.
She intended to teach law, but ended up teaching English while living in Qiqihar, which is in the northeast above Siberia. It was winter going into summer while Dilday lived abroad and adjusted to life in another culture.
"It was colder than Boston. Everyone wears ski underwear there, so I got some," she shared.
She took up Mandarin, dined religiously on her favorite dish of beef noodle soup made with broth, beef, yak bones and veggies and started mentoring her students formally and informally.
 "The students were very nice and I enjoyed interacting with them," Dilday shared.
Even though she's returned to the states, Dilday, 68, continues to communicate with some of her former students.
China's radically different government spawned spirited questions from the students that still reach out to Dilday.
"Some of them still e-mail me questions that I answered when I was there. When answering I have to think about where the questions are coming from so I can reasonably answer. The questions aren't usually what they sound like," she said.
Now that she's back home, Dilday has started to focus on yet another goal.
"I'm taking writing classes. I like it. I like being forced to do it. I must produce," she said.
Dilday has been exploring her family's past. She is learning more about her grandparents who were part of the great migration. They were from Alabama and took the journey up north in search of a better life. They were servants who were listed as working for the wealthy and very influential Mellon family.
In addition to her writing and traveling, Dilday also sings in a gospel choir and answered the open call to join the steel band at church.
"I've always wanted to join the band. My sister is a professional singer and owns a company called  Women of the Calabash. When I told her about the band, she said she was not surprised!" Dilday said.
Though Dilday's schedule is hectic, what she loves most is spending  quality time with her grandkids.
"When you're a mother, you're overwhelmed with the logistics of everything. When you're a grandparent it's like getting the icing on the cake."