ICA's 'Dance/Draw' exhibition worthy of second look. And a third and a fourth.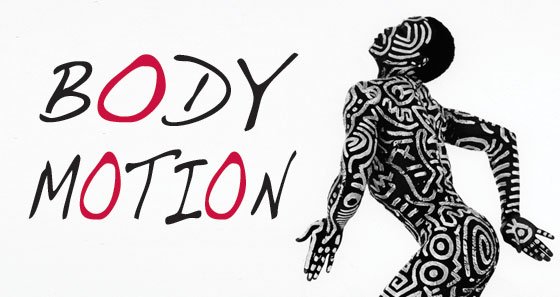 ICA's 'Dance/Draw' exhibition worthy of second look. And a third and a fourth.


Ruth Asawa, Untitled (S.065), early 1960s Crocheted copper and brass wire 94 x 17 (diameter) inches, Anonymous Collection. Photo: Laurence Cuneo.

"Dance/Draw," the fascinating exhibition on view through Jan. 16, 2012 at the Institute of Contemporary Art/Boston (ICA), threads an illuminating path through the complex cacophony of art over the past five decades.
The exhibition traces the journey of the line and the connections between visual art and dance since the 1960s through sculpture, dance, photography, video, drawings and performances. In the assembled works, drawing emerges as a sort of performance. And dance becomes a kind of drawing, etching arcs and lines in space.
Coinciding with the 75th anniversary of the museum, "Dance/Draw" is the first exhibition organized by ICA Chief Curator Helen Molesworth. She brings together works by some 50 dancers and visual artists, and with her curatorial colleagues introduces each with an essay in the exhibition's elegant catalog.
One of Molesworth's muses is choreographer and dancer Trisha Brown, who in the '60s began exploring the affinities and blurring the boundaries between visual arts and dance. The subject of a 2002 exhibition at the Addison Gallery of American Art, "Trisha Brown: Dance and Art in Dialogue 1961-2001," Brown is here represented in videos, photographs, a live dance installation and her own drawings. On Nov. 11-13, the ICA will host performances by the Trisha Brown Company, which she founded 41 years ago. 
In the first gallery, a section entitled "More Than Just the Hand" presents works that are not hand-drawn illustrations, but instead, multimedia renderings of moments as well as lines and textures.
Trisha Brown dipped her toes in charcoal to draw the calligraphic "Untitled" (2007), an image that is both a record of an event and a work of art.
In William Anastasi's ink and graphite drawings, wobbly lines nest like metal filings drawn to a magnet. He composed them in a sort of performance, with his eyes shut, as he rode the subway en route to his weekly chess games with revolutionary dancer and choreographer Merce Cunningham, who made chance and change subjects of dance.
David Hammons repeatedly bounced a basketball coated with "Harlem earth" to fashion "Basketball Drawing" (2001). Lebanese artist Mona Hatoum composed her quartet of "Hair Drawings" by arranging black strands on handmade ivory paper. In his wry "Snail Drawings," Daniel Ranelli photographed a group of snails he placed in the sand in tidy formations and then showed them fanned out in their own constellations.
Crafted by pioneering composer and musician John Cage, Cunningham's partner in art and life, is a pair of handmade papers made of herbs and flowers entitled  "Wild Edible Drawings"(1990). Bahamian Janine Antoni used her mascara-laden eyelashes to create the delicate lines that fill her drawing "Butterfly Kisses" (1996-99).
The section entitled "The Line in Space" presents works that extend the line beyond the frame. These three-dimensional structures invite interaction, provoking the viewer to examine them from different angles. Artful lighting casts shadows through the nested basketry of Ruth Asawa, vertical spirals of crocheted metallic wire. Fred Sandback's sculptural study suspends three strands of acrylic yarn from the ceiling to the floor. Evoking the strings of a musical instrument, the blue, red and yellow yarns and their shadows seem to carve the air into columns and panes.