Arts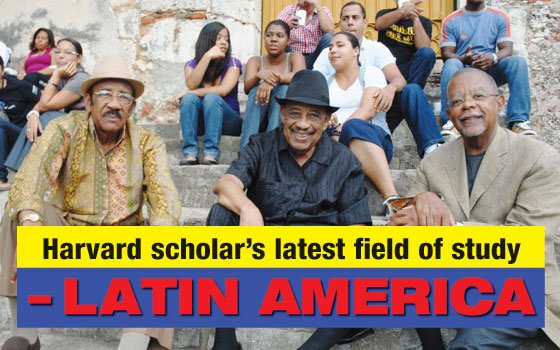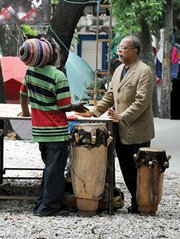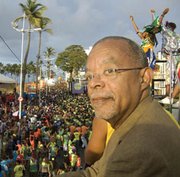 Professor Henry Louis Gates  Jr. dominated the national news for much of the summer of 2009 after being mistaken for a burglar and handcuffed for breaking into his own home. President Barack Obama eventually intervened to defuse the tension by inviting both the professor and the arresting officer to the White House for a glass of beer.
But prior to the media circus surrounding that "Beer Summit," Gates was already well known as a tenured professor at Harvard University, as well as director of the W.E.B. Du Bois Institute for African and African-American Research. He is the author of "Faces of America," which expands on interviews he conducted for his critically acclaimed PBS documentary series of the same name, and "Tradition and the Black Atlantic: Criticism in the African Diaspora."
In addition, Professor Gates is the author of several works of literary criticism, including "Figures in Black: Words, Signs and the 'Racial' Self;" "The Signifying Monkey: A Theory of Afro-American Literary Criticism," winner of the 1989 American Book Award; and "Loose Canons: Notes on the Culture Wars."
He is also the author of "Colored People: A Memoir," which traces his childhood experiences in a small West Virginia town in the 1950s and 1960s; "The Future of the Race," co-authored with Cornel West; "Thirteen Ways of Looking at a Black Man;" and "In Search of Our Roots: How Nineteen Extraordinary African-Americans Reclaimed Their Past," which won an NAACP Image Award in 2010.
An influential cultural critic, Professor Gates' publications include a 1994 cover story for Time magazine on the new black Renaissance in art, as well as numerous articles for The New Yorker. In addition, he has edited several anthologies, including The Norton Anthology of African American Literature, and The Oxford-Schomburg Library of Nineteenth Century Black Women Writers, and is the co-editor of Transition magazine.
For PBS, Professor Gates produced and hosted "Wonders of the African World" (1999), "America Beyond the Color Line" (2004), "African American Lives" (2006), "Oprah's Roots" (2007), "African American Lives 2" (2008), "Looking for Lincoln" (2009) and "Faces of America" (2010). Here, he talks about his latest PBS series, "Black in Latin America."
What do you hope to accomplish with "Black in Latin America?"
Between 1502 and 1866, 11.2 million Africans arrived in the New World. And of that 11.2 million, only 450,000 came to the United States. So, in other words, the real African American experience unfolded south of our borders. And most of us don't know anything about that. It's an extension of what scholars call "American Exceptionalism."
We think that everything revolves around the continental United States, including when we think about the slave experience and about race and racism. But obviously, over 10.5 million black people landed in countries throughout the Caribbean and South America. My goal with the series was to unveil that world to the average American. Did you know that the first black president of a multi-racial society was not Barack Obama but Vincente Guerrero, who became president of Mexico in 1829? How come we don't know that? It's incredible!