New NAACP seeing more gay, diverse chapter leaders
Associated Press | 3/30/2011, 8:06 a.m.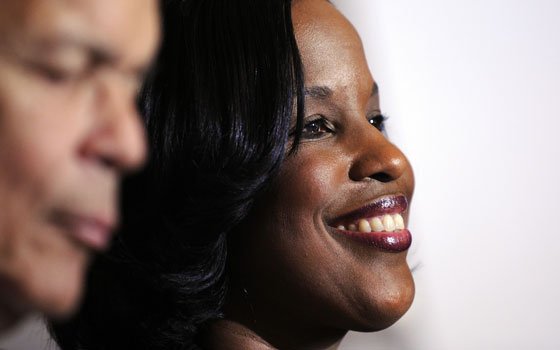 "I think there's going to be some loss there in terms of actual activism, actual protest" on behalf of blacks, said Crawford, a 40-year-old member of the NAACP's Boston branch.
The diversity push was started a few years ago under then-NAACP chairman Julian Bond. Later, Benjamin Todd Jealous, who in 2008 became the group's youngest leader at age 35, ramped up the effort and also urged the organization to take up gay rights.
"At our core, we want to end discrimination and have equality for all people," Brown said.
In a reflection of how it has broadened its agenda, the NAACP came out against California's Proposition 8, the ballot measure banning gay marriage. Last year, it spoke out against Arizona's anti-immigration law. It also strongly supported the federal DREAM Act, a proposal to give illegal immigrant students a pathway to citizenship through college or military service.
Perry, the openly gay chapter president, said: "I'm just one example of younger individuals who find a home in the NAACP for issues that they might represent."
Patricia Sullivan, a history professor at the University of South Carolina and author of "Lift Every Voice: The NAACP and the Making of the Civil Rights Movement," called the new push for diversity thrilling and said: "It's really reflecting what the NAACP has represented historically and what its vision has been."
Founded in 1909 partly in response to race riots in Springfield, Ill., NAACP began as a coalition of black and Jewish activists with whites serving in leadership position in many chapters, and it was only later that it became a predominantly black organization. Sullivan also noted that the NAACP spoke out against the internment of Japanese Americans during World War II.
Tatcho Mindiola, director of the Center for Mexican American Studies at the University of Houston, said that while some Hispanics were NAACP members during the civil right years, their election to leadership roles is a new phenomenon. Mindiola said the NAACP has won over some Hispanics because of recent positions it has taken on issues important to Latinos.
"The group has shown it is fighting for civil rights for all minorities," said David Alcantara, 52, president of the Pleasantville-Mainland chapter in New Jersey. "And it's time that all minorities support the NAACP."
Associated Press