Mattapan Community Health Center rocks the boat for new medical home
3/22/2011, 9:01 p.m.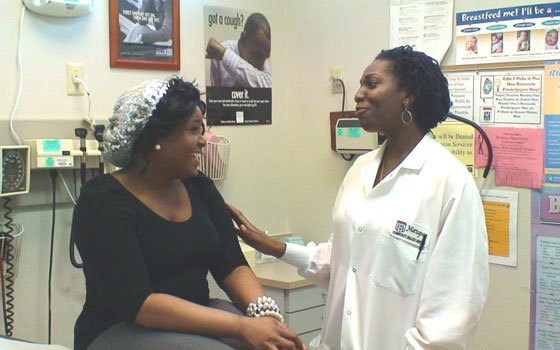 "We feel it's a privilege to support Mattapan Community Health Center," says Denise Finard. "Bill and I are eager to introduce new supporters to the project. I'm sure they will be as enthusiastic as we are."
Frank Doyle, executive director of Boston HealthNet observes, "We've watched this project grow from the very beginning. A beautiful new health center with greater capacity and expanded services will be important for the community, and will permit BMC to provide a more effective continuum of care for all the citizens of Mattapan and Hyde Park."
And no donation is too small. To encourage and recognize all givers who want to help, MCHC has launched a "Buy-a-Brick" campaign, through which some gifts will be permanently recognized through personalized bricks which will form a part of the wall on Blue Hill Avenue adjacent to the new facility.
About MCHC
MCHC is committed to its mission of improving the quality of life for residents of Mattapan and surrounding communities by providing comprehensive, accessible, affordable and culturally appropriate community health care services, including primary and preventive health services.
The Center has been recognized for its high quality, culturally appropriate health services and for its pioneering work in caring for patients with diabetes and vitamin D deficiencies.
For information on how you can help, please go to the MCHC website at www.mattapanchc.org or call 617-898-9049.