Berklee trained musician promotes new album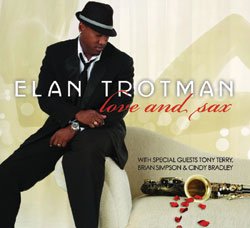 I have thought about other artists. I would like to create opportunities for other people to be heard eventually.
Whom haven't you worked with that you'd love to have a jam session with?
Before he died, Michael Jackson. Stevie Wonder. I would like to work with Rihanna.
I read that you had to pass up on a gig with Alicia Keys because you used up all your sick days. What made you say, "I'll stay home?"
People always remember that. What actually happened was I didn't get to my phone in time.  I didn't have my phone on me. When I saw the missed call, I called back during lunch but they had already found someone else. I learned after that day to always be accessible.
Tell me about performing at the 2009 Beantown Jazz Festival.
That was my first time performing on the main stage. That happened because of the (Beantown Jazz Festival) Founder Darryl Settles. It was partly his doing. Ever since I did that, my fan base has grown significantly.  One out of every ten people know me. I didn't think a lot of people would hear me because I performed early like 1:30 or 2 p.m. I got good exposure from that so I just built on the momentum.
 Did your Berklee education prepare you for the business side of music?
Well, Berklee does offer a business degree, but I stayed on the education side. I didn't take any business classes. I don't think. I can't remember! Once you're in the industry, you have to ask a lot of questions.  
At the end of your life, what do you want the world to say about you?
I want the world to remember my music. There are very few musicians whose music still lives on. You can listen to Marvin Gaye today and it still feels relevant. Like it all just happened yesterday. I want it to be emotional. I want people to remember how my music makes them feel.