Muslim Athletic League creates unity through sports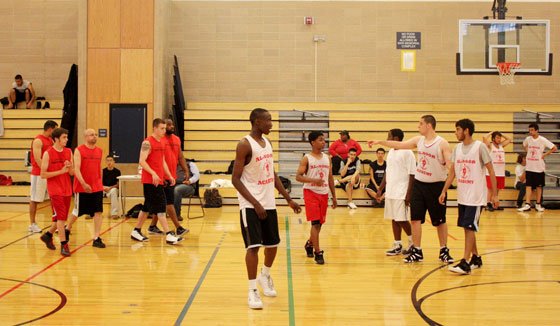 Basketball players Youbie Abdelrahman, 15, a member of the league's second place team, and Shani Abo, 20, a member of the league's championship team, are confident that Piton can achieve his goals.
Abdelrahman, a student of Sudanese ancestry at Al-Noor Academy in Mansfield, admitted that the league started from nothing. "At first, I didn't really think the idea was gonna go that far, but after attending some tournaments, attending some events, I thought to myself, 'This could really happen.' "
Abo, a student originally from Somalia who is set to receive his degree in business management next summer at Bunker Hill Community College, agrees. "I can see Hudson pulling it together," he said. "He's a well-rounded person that can achieve. He's a go-getter."
"And the fact that he lives in Worcester, that he comes all the way over here to do this is amazing, you know?" added Abo, to which he and Abdelrahman said in unison, "That's dedication."
Piton clearly loved seeing his players grow as athletes. "What I saw this past season was the amount of talent we were able to recruit," he said. "I mean, this guy right here [pointing at Abo], he's MVP caliber, and this guy [pointing at Abdelrahman] is a three-point shooter.
"I just like the fact that guys who hadn't met before came together and played and had fun, and got to compete at a high level. And respect one another — I think that was big. I really like that."
For more information, visit muslimathleticleague.org.