'The End of Anger,' the rise of hope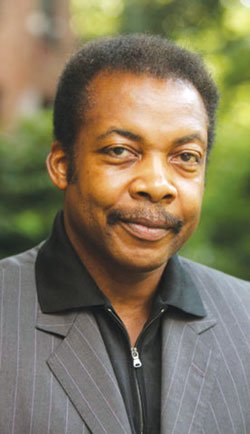 As for the third generation, the believers, "came of age in an America where Jim Crow was ancient history and explicit expressions of racism were universally condemned," Cose writes. This group, born between 1970 and 1995, expresses "fervent — if not totally universal — belief that they personally can overcome whatever obstacles prejudice might set in their way."
 Further highlighting these generational divides were statistics from Cose's survey of Harvard MBAs. While 100 percent of first generation respondents said they had been discriminated against in the workplace, this number dropped to 68 percent for the third generation. Similarly, 60 percent of the first generation said discrimination had a significant impact on their careers, while just 20 percent of the third generation said the same.
 "Generations matter — deeply — because experiences, and hence expectations, differ profoundly depending on the era in which one came of age," Cose writes.
 But his results aren't all good news.
 Cose also notes that as color barriers have come down in this country, class divisions have gone up. In an interview with the Banner, he explained that a cursory look at Census data from the past 40 or 50 years reveals an increasing distance between the haves and the have nots. It is "harder than it's ever been to transcend class — but easier to transcend race or caste."
 While overt racism has diminished, the "legacy of racism" still persists.
 "I'm not sure that talking about racism gets us very far anymore these days," he said, citing the decline of racist incidents and the stature of figures like Oprah and Obama.
 The challenge now is "getting our head around a new vocabulary and a new reality." Neither racism nor post-racial apply right now, he explained — instead, America is saddled with remnants of its old racial caste system that have yet to be dismantled. Prisons, unequal education and economic disparities are examples of these "discriminatory practices of the past" that continue to haunt African Americans today.
 "However upbeat many blacks are right now — and the polls, as I have noted, say they are pretty upbeat," he writes in his book, "at some point, absent real change, reality is likely to force a reassessment."
 And now, Cose believes, is the perfect time to initiate such change.
 "And what better time to commit to that new and yet unfinished agenda than this present moment," he writes at the close of his book, "when black anger has ebbed, racism has receded and the problems facing us all are relatively clear?"