Filmmaker Keith Beauchamp talks about his efforts to solve murders of blacks committed during one of the most shameful periods of American history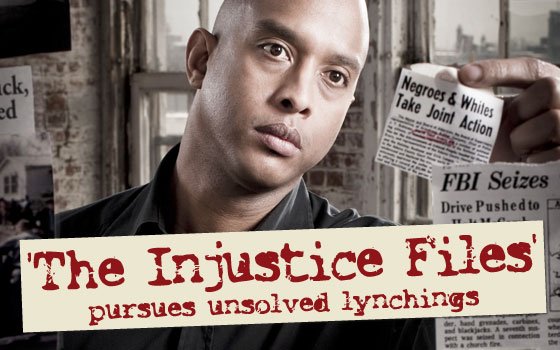 Do you ever feel concerned about your own safety while reopening these cases?
Dr. King once stated, "If a man hasn't discovered something that he will die for, he isn't fit to live." This is a quote that I use every day of my life investigating these murders, so my own safety has never been a concern. Although I'm completely aware of the dangers that exist, I fear no man but God.
Are you getting support from the federal and local authorities when you are able to identify a perpetrator who is still alive?
Yes, that's what makes this new project so exceptional. It was done with the full participation of the FBI and these cases are active investigations. It's the first project of its kind where you have a filmmaker and the FBI working side by side for a common goal, which is to get justice and closure for the families and the communities stricken with this pain.  
How do you want viewers to react to episodes of "The Injustice Files?"
 I want people to understand that these murders need immediate attention. This is not just about learning our history; we need to solve these murders. As each day passes, perpetrators and witnesses to these murders die off. So, it's a race against time to get justice for those who paved the way for us to exist in this "free society" and for their families.  
Are you happy?
Wow, that's a hard question. Considering the type of work I'm doing, it does have its downside. Dealing with death daily can really play on your mind and you find yourself often in dark places. I'm happy when I'm in the field working and producing my work.
I still haven't found a way to balance my personal and business life because I eat and breathe this work day in and day out. There are so many families who need help. I often joke that I will need some serious therapy when I'm done.
When was the last time you had a good laugh?
It's really hard to say. I try to entertain myself by watching TV from time to time and my last laugh — I would have to say watching old reruns of "Sanford and Son." I'm a huge fan of old African American sitcoms.
What was the last book you read?
Unfortunately, I haven't had time to read any books for pleasure but the last book I've read was "Investigative Discourse Analysis" by Don Rabon. It teaches interviewing and interrogation techniques which come in very handy with the work that I do.
What is your favorite dish to cook?
Well, I'm from Louisiana, so I will have to say I'm known for cooking great gumbo.
What is your earliest childhood memory?
My earliest childhood memory, which I speak about often, is when I first saw the photograph of Emmett Till at age 10 in Jet Magazine. I can honestly tell you, if it wasn't for the murder of Emmett Till and seeing that photograph, I would not be a filmmaker today.