Debate still simmers on JP gentrification
Yawu Miller | 6/14/2011, 10:57 p.m.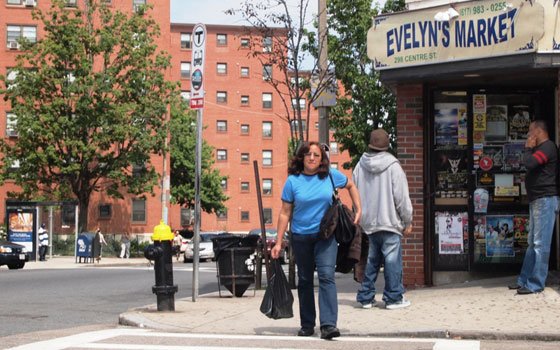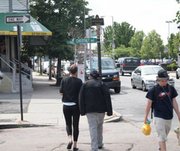 The announcement of a new Whole Foods Market location in Jamaica Plain earlier this year has stoked a simmering debate over gentrification and development in the rapidly changing Boston neighborhood.
The economic displacement of the neighborhood's largely low-income Latino and African American residents has been a hot topic in the Jamaica Plain Gazette, on Facebook and other online forums. Last week the Jamaica Plain Forum, a community-based lecture series, held a discussion on gentrification.
The demographic shift in Jamaica Plain over the last 10 years registers as a few percentage points in the US Census data. The white percentage of the population increased from 49.9 percent to 53.8 percent, effectively halting a decades-long decline. At the same time, the Latino population dropped from 27.5 percent to 25.3 percent and the black population dropped from 15.5 percent to 13.4 percent.
At first glance, the departure of 1,041 Latinos and 862 blacks may not seem like much of a change in a neighborhood of 37,000 residents. But for some Latino residents of the neighborhood, the changes have been quite palpable.
"The numbers are alarming to me," says Norma Rey-Alicea, a work force development and education specialist who grew up in Jamaica Plain.
Rey-Alicea says she has seen many of the low-income people she grew up with — Latinos, blacks and whites — leave the neighborhood as rents and real estate prices have climbed.
"I can put names on those numbers," she says. "It's part of the reason I've been very vocal in my opposition to Whole Foods. Whole Foods is a symbol of the acceleration of gentrification in Jamaica Plain."
Rising commercial rents are displacing business owned by and catering to whites as well. The Milky Way lounge, a venue that included a bowling alley and dance club, was forced out of Hyde Square two years ago after the landlord doubled its rent.
A laundromat, a botanica and clothing store have closed in recent years, all within a block of each other on Centre Street, the main thoroughfare that for years has served as the commercial center of the city's Latino population.
"A lot of the stores catering to low-income people have closed and a lot of Latino families have left," says Martha Rodriguez, a community activist who came to the neighborhood from Venezuela 14 years ago when she was 11. "I remember walking down the street in the summer as a teenager. It felt like home. Everybody was outside. Everybody spoke Spanish."
The Whole Foods debate
Rodriguez says she didn't connect the changes she saw in the neighborhood to the concept of gentrification until she learned about the Whole Foods store that is replacing the Hi Lo Market in Hyde Square.
"Now it makes more sense to me what is happening," she says. "I don't want people to think I'm just blaming the supermarket, but now that it's coming, a lot more people are paying attention to it."
With an active protest movement and often vitriolic exchanges in community meetings and on social media, it's hard to ignore the issue of gentrification. Anti-Whole Foods protesters have traded accusations of racism and classism with the organized pro-Whole Foods contingent, some of whom have suggested that the grocery chain will compel Latino families to eat more healthy food.