Candidates missing at Puerto Rican Festival
Yawu Miller | 7/27/2011, 1:17 a.m.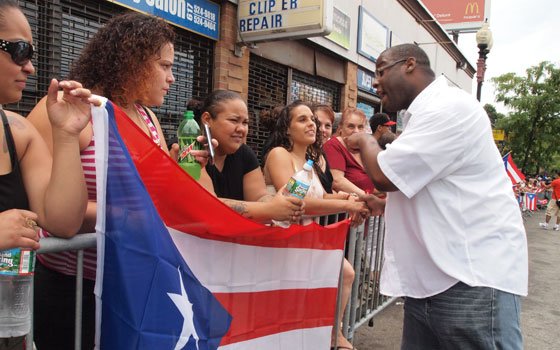 She said her legislative agenda in City Hall has included many issues of importance to Latino voters.
"The overall strategy to reach out to voters is in the work you do," she said. "I've been doing the work on issues like health disparities, violence in our communities, teen pregnancy and teen parents. We're disproportionately adversely impacted by every economic, social justice and health disparity."
Connolly also said his record in office reflects his commitment to the Latino community, citing his work obtaining more resources for English Language Learners in the school system and fighting for improvements to the school system.
And if Spanish speaking voters aren't aware of his work on the council, his campaign will provide them with literature that will educate them.
"Part of being a candidate in Boston today, you have to have multi-lingual outreach or you'll go nowhere," he said.
For District 7 Councilor Tito Jackson, whose district includes Roxbury and parts of the South End, Jamaica Plain and Dorchester, outreach to Latino voters happens when he goes door-to-door on the campaign trail.
Latinos account for 28 percent of the population of Roxbury.
"The most important thing is to talk to our Latino brothers and sisters face-to-face," Jackson said. "All of the issues our Latino brothers and sisters have are the same issues we have."