A long wait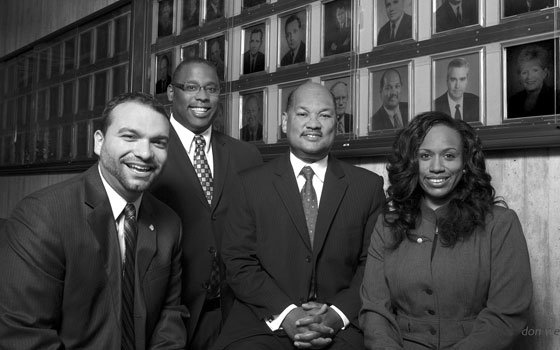 The relatively equal application of the law engendered in Boston blacks a spirit of protest that was unusual in America's history. By the late eighteenth century, black slaves in the Boston area were perfectly free to go to court to petition for manumission.
The courts
A landmark case was won by James, a slave of Richard Lechmere of Cambridge, who sued in 1770 on the grounds that he was being illegally held in bondage. Other blacks had rallied in support of James' claim and had raised money to employ counsel. Many other slaves obtained their freedom by winning court cases that relied on the precedent set in James' suit.
The colonies were governed in accordance with English law, so court decisions rendered in England had legal effect in Massachusetts and the other territories. The English courts ruled in 1772 in the Sommersett case that no one could be held in bondage in England. In reliance on that opinion, slaves petitioned the legislature in 1773 and again in 1777 to enact legislation that would emancipate them.
But the abolition of slavery did not automatically grant the right to vote to black freedmen. Paul and John Cuffe, two prosperous ship owners who lived in the town of Dartmouth just outside of New Bedford, had refused to pay taxes on the grounds they were not allowed to vote. In 1778, the town conceded in the Cuffe's case that there should be no taxation without representation. Reluctantly, the Cuffes were allowed to vote.
Despite the passage of laws, public opinion and abuse of blacks was still rampant, serious enough for Prince Hall, who organized the first Masonic Lodge in the United States in 1784, to address his lodge brothers in 1797 in the following manner:
"We are not possessed of a great measure of it (patience), you could not bear up under the daily insults you meet with in the streets of Boston; much more on public days of recreation, how are you shamefully abused, and that at such a degree, that you may truly be said to carry your lives in your hands."
The fight for equality pressed on and at the turn of the 19th century, it marked the first time that blacks formed their own organizations — and building. The three-story brick building wasn't much, "plain and commodious," one writer said at the time. But on Dec. 6, 1806, Rev. Thomas Paul opened the African Meeting House on a little patch of land on the North Slope of Beacon Hill. It would become the organizational center for the anti-slavery movement in Boston.
One such organization, started in 1826, was the Massachusetts General Colored Association was the first abolitionist organization in Massachusetts. In a rousing address at an 1828 semi-annual meeting of the MGCA later published in the Freedom's Journal, David Walker explained the groups purpose was "to unite the colored population, so far, through the United States of America, as may be practicable and expedient; forming societies, opening, extending and keeping up correspondence, and not withholding anything which may have the least tendency to meliorate our miserable condition."