A long wait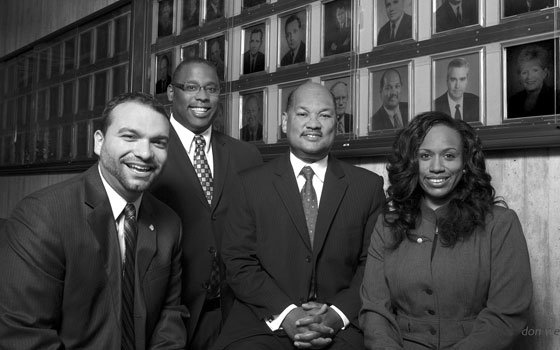 Of all American cities, Boston remains a bit of a racial anomaly. Framed by two seminal eras — its most noble during the 18th century days of abolition and its lowest during the ugly resistance to school busing in the 1970s — Boston has been home to some of the most outspoken critics of racism and injustice. It has also been home to some of the nation's most gifted intellects and conspicuous achievers.
It is also now home to Gov. Deval Patrick, one of the few who have been able to effectively connect the aspirations of African Americans with the broader messages of public service and the belief that the purpose of government is to provide a better quality of life for all citizens regardless of whether they are poor, working class or more affluent.
"The public wants us to try some solutions and try working together to get at it," he said during a 2010 campaign stump. "In that spirit, my door is open to you — all of you. If all you've got is the standard list of non-negotiable demands, and you will accept nothing short of your way, let me tell you, just take a number, because that line is long. But if you want to try some big ideas, and to press for a modernized, outward- and upward-looking public policy and politics, then come on in."
In a sense, Patrick's campaign was based on the longstanding Puritan vision of Boston serving as "a city upon a hill." That vision belonged to John Winthrop, the wealthy English Puritan lawyer who led the first wave of migrants from England in 1630 in the founding of the Massachusetts Bay Colony. Winthrop served as governor for 12 of the colony's first 20 years.
"For this end," Winthrop wrote in 1630 in his landmark "A Model of Christian Charity,  "we must be knit together in this work as one man. We must entertain each other in brotherly affection. We must be willing to abridge ourselves of our superfluities, for the supply of other's necessities. We must delight in each other, make others' conditions are own ... always having before our eyes ... our community as members of the same body.
It was a noble goal. But the reality was far different, particularly for African Americans. Historians agree that blacks first came to Massachusetts in 1638, and while their numbers were small, they have continued to steadily increase to this day. In 1680, there were only between 100 and 200, and only 500 by 1708. In 1715, there were 2,000 blacks in a total population of 96,000 residents in Massachusetts.
Though whites had the same derogatory attitudes toward blacks that were common of the day and throughout the other colonies, the political status of blacks was different in Boston, largely because of the Puritans' profound commitment to the universality of law.
The rights of police protection, legal counsel, trial by jury, fair and considered hearings and impartial justice were applied to all without regard for skin color. That was true even though slavery and indentured servitude were practiced.