At 100, Boston NAACP confronts city's mixed past
Associated Press | 1/18/2011, 7:37 p.m.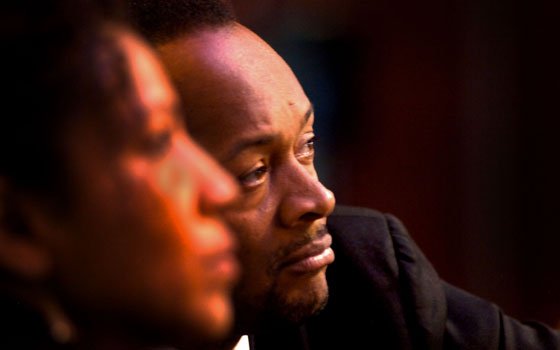 Those iconic episodes, coupled with the fact that blacks and Latinos in Boston have not grasped political power as they have in other urban areas, perpetuates the image that Boston remains hostile, Joseph said.
That's changing, said Alejandra St. Guillen, executive director of Oiste, a Massachusetts nonprofit group that encourages Latinos to run for office. She said she sees blacks and Latinos working better among themselves to build political coalitions.
"We all welcome an active NAACP in Boston and discussions like these," said St. Guillen, who was born in Boston. "Some of these wounds were never healed."
Still, some say that while those discussions are needed, it won't be enough to erase Boston's bad image among blacks. Small said he still gets frustrated with local black leadership and the lack of change needed to address poverty and education.
"I hate living in Boston. This is not where I intend to retire," said Small, who grew up in Philadelphia. "I'm here because I love my wife and this is where she's from."
However, Small vowed to help Curry out in reviving the NAACP in Boston and do his part to help change Boston's image.
"Black people have a proud history in Boston," he said. "We just don't teach it."
The NAACP was founded in New York in 1910 and began pushing organizers to start chapters. Within three years, six cities —  Boston, Baltimore, Kansas City, Washington, Detroit and St. Louis —  responded.
The year of events planned on the state of black Boston is a first for the chapter, whose office was a victim of foreclosure in 1995. Some activists have criticized the chapter for largely being absent from Boston's political scene in the past 10 years and for failing to recruit younger members. Some critics even say they had thought the Boston chapter had folded years ago.
But recent interest was revived after the contested election between Curry and former state Sen. Bill Owens, Joseph said.
"It's also has to do with a renewed interest in the NAACP on a national level under the leadership of Ben Jealous," Joseph said. "That's bringing in a lot of young people."
The revival of the nation's oldest chapter and its attempt to confront the past will send a message that Boston is ready to shed its older negative image on race, he said.
"It will say much more about us as a city when we overcome those things," Curry said. "I think if we do that, other will look back and say, 'I wish we were from Boston.' "
Associated Press