An American Hero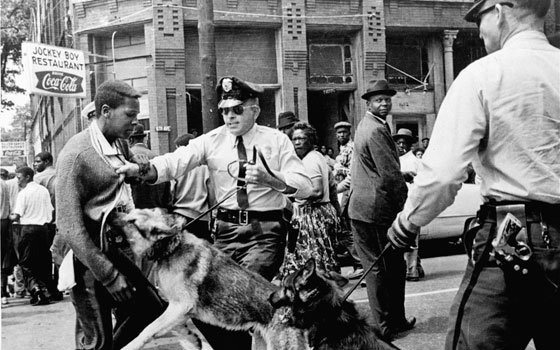 What do you think Dr. King would say about civil rights today if he were alive?
I don't know what King would say if he were alive today in an elderly body, but I think that if a young King were alive today he would be both impressed and distressed. There is no question in my mind that he smiled on Jan. 20, 2009; that he was excited about the reality of Barack Obama becoming the U.S. president. I also think that he would have warned us that the struggle wasn't over and this is not the Promised Land.
I think that we have to think about it in a couple of ways. Whatever the black community thinks about homosexuality, the fact of the matter is that "Don't Ask, Don't Tell" is a modern day civil rights win. Another big win that occurred during that same two-week period that did not get much attention was the win of the black farmers in the Pickford settlement. That type of direct nonviolent resistance looks different from "Don't Ask, Don't Tell," and I want to talk about the legislative and judicial strategies that were used for it. I also want to talk about some of the on-the-ground strategies that were used.
What do you perceive to be the biggest racial issue today?
It is tough for me to decide between criminal justice and education, but it does seem as though it's one of those two. On the criminal justice side, it is the issue of the criminalization of acts that were once considered relatively petty transgressions. I want to talk about the explosion of African American men and women who are in the prison system. It is not because all of a sudden black people's behavior changed; the bar changed. Behaviors that were considered relatively petty have suddenly become magnified and have longer sentences and far more mental affects. So what sort of happened in our current criminal justice system is that it is taking away black citizenship. When these people return back into society, they are not allowed to be citizens. A felony conviction, for many, can mean never being able to vote again; never again having affordable public housing; not having access to student loans for education; not having access to a variety of jobs. So it strips them of the ability to be American for relatively petty crimes. Intertwined with that, because you don't end up with all of these people in prison without a serious failure of the education system, is public education; and the fact that this country has given up on the idea that all children have a right to learn.
Tickets to the 41st Annual MLK Breakfast can be purchased online at www.mlkbreakfastboston.org.