An American Hero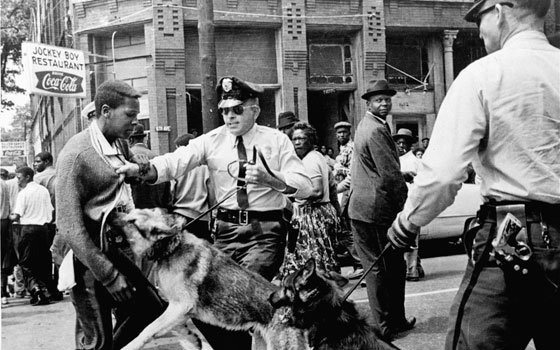 Princeton African American studies professor Melissa Harris-Perry keynotes annual MLK Breakfast
To honor the birthday of Civil Rights leader Dr. Martin Luther King Jr., two churches — Union United Methodist and St. Cyprian's Episcopal — will present the Annual Martin Luther King Jr. Memorial Breakfast, beginning at 8 a.m. on Monday, Jan. 17, 2011 at the Boston Convention and Exhibition Center.
The event was founded 41 years ago and is the country's oldest celebration of the birth of the slain civil rights leader.   
Dr. Melissa Harris-Perry, an associate professor of politics and African American studies at Princeton University, and regular contributor to MSNBC, gave the Banner a preview of what she intends to discuss at the breakfast, which will also include remarks by Gov. Deval Patrick, U.S. Sen. Scott Brown (R-MA), Mayor Thomas Menino, and various city and state-elected officials.
Harris-Perry is also author of the book, "Barbershops, Bibles, and BET: Everyday Talk and Black Political Thought." Her forthcoming book, "Sister Citizen: A Text For Colored Girls Who've Considered Politics When Being Strong Wasn't Enough," discusses what it means to be an African American woman trying to enter the political arena.
 What is the significance of celebrating MLK Day?
I was a young person when the battle for this holiday began. I remember Stevie Wonder singing that particular rendition of "Happy Birthday," and it wasn't just about adding soul to the birthday, but it was specifically part of a cultural effort to include Dr. King in our canon of American Heroes.
 I think it's important to have Dr. King in this part of our memory of American heroes in part because he challenged America to be her best. So frequently, when we think about American heroes we tell the story as though America has always been great and that there's one story of American history. But Dr. King's contribution is in part that he recognized the faults in the American story. The other part it is just as Dr. King recognized the faults of the country, and loved her nonetheless, I think that an important part of remembering Dr. King is remembering his faults. I don't mean his personal faults, but I mean his political faults. The way that he failed to include women; the way that he turned his back on one of his gay associates because he was gay; the way that he sometimes gave into scare tactics.
I think it's important not to make fun of but to look at our own contemporary leaders and see their political failings and understand that all of our leaders have been both great and problematic.
How far have we come from actualizing Dr. King's dream? Are we there yet? Or have we fallen short of it?
That's precisely what I plan to talk about at the breakfast. My topic is to ask how King's strategies were made relevant for us in the current political moment. I am particularly interested in this idea of direct non-violent resistance. I'm tying it in part to our criticism of the president. What have we learned about how to move ourselves toward greater equalities while respecting certain tools of engagement? And what does it mean to recognize that no matter how noble the efforts are that there has to be morality and ethics as a means of achieving those ends as well. I think that in a political discourse — where it seems like there are no rules — we have to remember that they literally came at us with everything: fire hoses, dogs, everything, and that there was still proof  [that] Dr. King was able to encourage us to engage our opponents.