Wilkerson sentenced in corruption case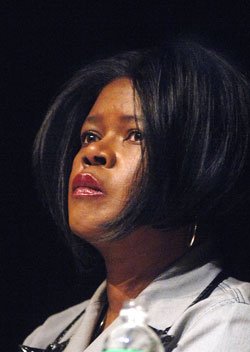 In several interviews over the last two years, Wilburn criticized how the government treated him and said that he was upset that only two public officials, both of whom are black, were arrested in what he thought was an extensive probe of the city's Licensing Board and the process for awarding liquor licenses.
During Turner's trial, an often combative Wilburn testified that he became a cooperating FBI witness after agents acquired files showing that he and Wilburn's business partner, Felix "Manny'' Soto, had made several payments to Wilkerson 2003 and 2004.
Details of the payoffs were discovered in files in the basement of Mirage at Estelle's, the nightclub Wilburn and Soto operated on Tremont Street in Lower Roxbury, Wilburn testified.
Soto was arrested in 2006 on charges of cocaine distribution. In 2007, Soto was given a seven-year suspended sentence. Jesus Ayala, who, according to police was arrested after exiting Soto's car with more than 200 grams of cocaine he allegedly bought from Soto, is serving a 10- year sentence.  
Understandably, Wilkerson had very few kind words for Wilburn and an investigation whose star witness was publicly critical of the investigation.
"Much has been said about the role of Ron Wilburn," Wilkerson told reporters, "but most of it doesn't even begin to tell the real story of his role, his partners in crime, some of whom included law enforcement, the major drug dealing operation in Roxbury, money laundering and loan sharking, just to name some of the activities.
"Rest assured, he was a central player in a massive criminal enterprise," Wilkerson explained. "The very law enforcement officials standing before you today chastising Chuck Turner and I walked away from pursuing the enterprise and traded their cooperation to target Chuck and me."
Wilkerson was again not excusing her behavior. But as she explained, the community has a right to know all of the details.
"I'm readying to accept my punishment," she told reporters shortly after the sentencing hearing, "so that I can get on with the next chapter of my life. I know that God is not finished with me yet … I just know that the next stage will be even better than the past."