An engine for community development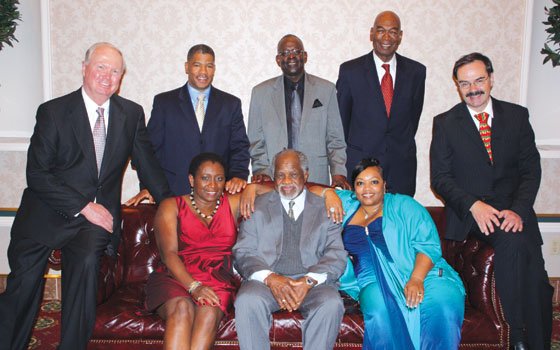 As it is now, their portfolio includes such properties as the Blue Mountain Apartments in Dorchester and the VBC Apartments on Blue Hill Avenue in Boston. They also manage the 36 duplex homes in Roxbury called the Brook Avenue Cooperative and the 26 units in the Highland Park development owned by the Boston Housing Authority.  
Affordable housing is clearly their niche, and each of their owners has a wealth of experience in the field.
Strodder is just one example. A 1979 graduate of University of Massachusetts, Strodder began his career in housing management with the National Corporation Housing Partnership. He joined Long Bay Management in 1987 as director of operations. By 1996, he was general manager overseeing a portfolio of 1,400 units and 100,000 square feet of commercial and retail space.
Gates is another. A graduate of both Harvard and Harvard Business School, Gates grew up in Roxbury and began his financial management career with Arthur Andersen consulting, becoming a partner in 1976. His first work as a real estate developer began in the 1980s when he developed Concord Place, a 55,000 square foot historic office and retail space in downtown Framingham.
Their work is difficult and goes way beyond the collection of rent. The paperwork alone is tedious and includes never-ending filings with the Internal Revenue Service, MassHousing, and various other state and city agencies. Security is an on-going issue; as is building maintenance. To meet those needs, UHM has 22 people on staff to answer service calls at any time.
"We are committed to making sure that all of our buildings are safe, secure and properly maintained," Gates said.
They are also focused on the tenants. According to Strodder and Gates, they try to include residents in a "meaningful way" in all property management decisions and stress individual responsibility to insure " a sense of community."