Health care equity remains elusive goal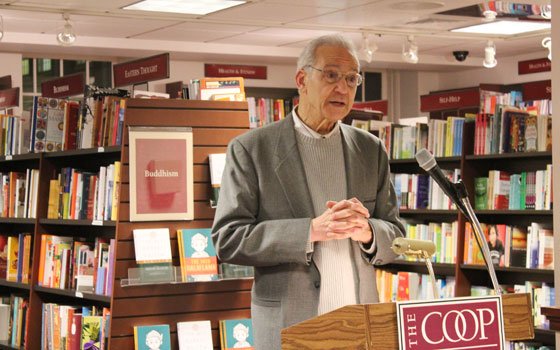 "My main idea," he writes, "was to wake Yale up to the fact that there were excellent, deserving, qualified African Americans who, for a variety of reasons, were more or less invisible to the admissions process. I wanted those young people to have a chance rather than no chance."
White also focused on the unequal health care blacks were receiving in the United States. As he details in his book, blacks receive fewer kidney and liver transplants and less pain medication for the same ailments than whites do. Blacks are also more likely to have amputations and open surgical procedures than less risky laparoscopic ones.
But unlike most, White's global worldview allowed him to see that blacks were not the only minority group suffering from disparate health care. In addition, women, Hispanics, Asians, the poor, the elderly, non-English speakers, gays and lesbians and obese people suffer from unequal medical treatment.
For White, these disparities are rarely the work of deliberate racism, but instead are the result of unconscious bias and a lack of cultural training in the medical field. So he set out to change this, pushing for cultural competence curricula in medical education.
But in White's view, patients also bear responsibility for their medical treatment. In his book, White outlines tips for patients to optimize a visit to the doctor's office.
"Humanize your doctor," he writes, "meet your doctor half-way… Read about your symptoms or disease, if you know it," he also advises, and "do a 'teach back' with your doctor."
In a "teach back," the patient repeats any instructions or explanations the doctor gave to confirm his or her understanding. White also suggests, "take a friend or relative into the doctor's office with you if you feel you need to."
After rising through the academic ranks at Yale, where he became the first African American professor of surgery, White moved to Harvard, where he was made the first African American department chief at any of the university's teaching hospitals. Eventually, White formed the Culturally Competent Care Committee, which he continues to run.
Although White has made important strides to diversify the medical field, he still sees a lot of work to be done. In courses at Harvard Medical School, "there is attention paid to cultural bias and cultural competency," he explained to the Banner. "But it doesn't have the financial or institutional [support] that in my opinion, I think is needed."
"I see continued progress," he explained. "I think it's going to be slow, but the issue isn't going to go away. Cross-cultural communications is something we all need, whether we're doctors or not."