Review committee still evaluating proposals for Parcels 9 and 10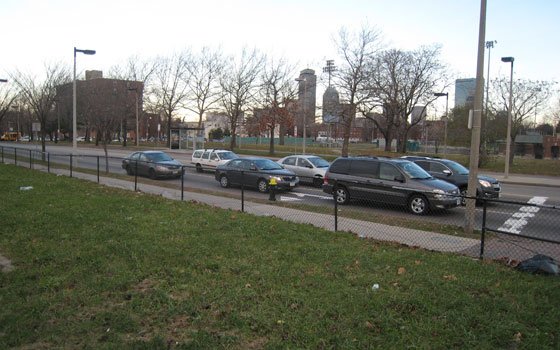 The PRC's detailed question list, given in advance to the teams, covered project financing; proportion of affordable vs. market rate housing; types of permanent jobs created and how the jobs will provide a "career ladder" for local residents; types of retail the project will likely include; project phasing; how the project uses will enliven the area without detracting from existing Dudley Square enterprises; environmental sustainability features; and whether the project will require zoning variances.
In the public meetings it has become clear that some developers and members of the public believe affordable housing is an important priority in new development, while others take an "enough is enough" position, pointing out that Roxbury already has the highest percentage of affordable housing of any city neighborhood, and doesn't need more.
The PRC will have to solidify its position on that issue and many other details. In addition to the proposal presentations, they are poring over documents on financing, environmental sustainability, and local and minority hiring plans. At least one team, the Melnea Group, said they had submitted detailed written responses to the PRC's list of questions.
The process is complicated and often difficult, Martinez said, but also remarkably inspiring. In addition to a satisfying level of discussion and debate, he has been impressed with the caliber and racial and ethnic diversity of the development teams.
"The diversity and the expertise is amazing," he said. "To look around the room at the partnerships in those four groups — it's quite impressive. It shows how upwardly mobile we're becoming in our communities of color. It's been great to hear our brothers and sisters, and a pleasure to be on the cutting edge of this decision."
The PRC had been scheduled to vote at a Dec. 20 meeting, but that meeting was postponed to give committee members more time to evaluate the data.
The date for the vote is now unscheduled, but the PRC's next working session, open to the public, is scheduled for Jan. 9.
The process cannot be rushed, according to Martinez.
"We're moving through as quickly as we can," he said, "but as slow as we need to, so at the end of the day we make a decision by consensus — a good decision for the community."
For links to the Parcels 9 and 10 proposals and the Roxbury Strategic Master Plan, see the Melnea Cass Blvd. project website (www.cityofboston.gov/transportation/melnea/). To view the Request for Proposals, search for "Parcel 9" at the BRA website (www.bostonredevelopmentauthority.org).