Cynthia Addai-Robinson talks about Spartacus' upcoming season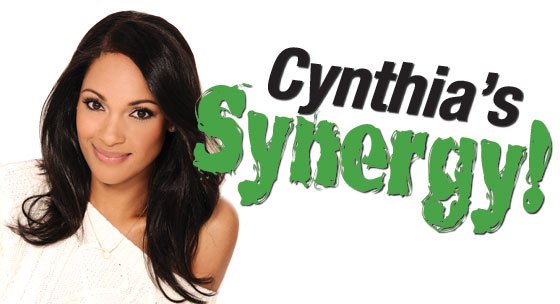 You were born in England, but raised in the United States by a mother from Ghana and an American father. Which of those countries do you identify with?
I identify with all three! I feel comfortable in the United States, the UK and in Ghana. They are all home to me in some way.
You had formal acting training at NYU. Do you recommend that route for aspiring actors?
All actors have their own unique path when it comes to the development of their training and careers. I had a good experience at NYU, and my training is the foundation of the work I do. But there are plenty of actors who don't have formal training and just have "it." I think training is helpful, but so is living a well-rounded life full of different experiences.
Which do you prefer performing on the stage, on TV or in film?
I love performing in any medium, and more the opportunities you have to vary things, the more you learn. 
Is there any question no one ever asks you, that you wish someone would?
Ha ha, if they haven't asked then they probably don't want to know.
Are you ever afraid?
All the time, but I don't see that as a bad thing. I had many moments when I was afraid shooting this season of Spartacus, but I can happily report that I surprised myself and managed to overcome my fear every time.
When was the last time you had a good laugh?
Playing "The Michael Jackson Experience" with friends and family this Thanksgiving.
What is your guiltiest pleasure?
Pop music. I listen to a wide variety of music of all genres, but sometimes you just need a cheesy pop song.
What was the last song you listened to? 
"Forever" by Little Dragon, an amazing band out of Sweden.
What was the last book you read?
"At Home: A Short History of Private Life" by Bill Bryson, a book about the history and development of the modern day house.
What is your favorite dish to cook?
My repertoire is small, but I can make a pretty tasty pasta sauce from scratch.
What excites you?
Music excites me, inspires me, fuels me! I listen to music every single day.
Who is your favorite clothes designer?
I'm really liking Derek Lam right now, but my style changes depending on my mood.
What was the best business decision you ever made, and what was the worst?
The best decision I ever made was to invest in myself, both financially and time-wise. The worst? I can't think of one, but even bad decisions usually result in good lessons learned.
When you look in the mirror, what do you see?
A work in progress.
If you could have one wish instantly granted, what would that be for?
Ten more wishes!
What is your earliest childhood memory?
Spending time with my mother.
When do you feel the most content?
When the sun is shining, the right song is on and I'm with people I love.
Who is the person who led you to become the person you are today?
Without a doubt, my mother. I learned how to be a woman and a good person just by watching and observing her.
How do you define success? And, what key quality do you believe all successful people share? 
I would define success as setting a goal for yourself and then accomplishing it. I think successful people set out to do something and then just do it. They know before they accomplish their goal that they will, in fact, accomplish it.
What advice do you have for anyone who wants to follow in your footsteps?
Surround yourself with good people that keep you grounded, work hard and be patient.
How do you want to be remembered?
As someone who tried their best and hopefully succeeded.