An appreciation for comedian Patrice O'Neal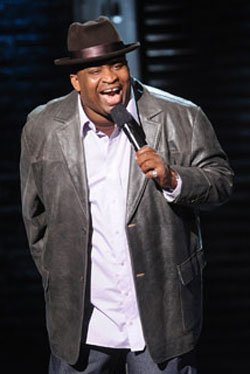 O'Neal TV credits include "Arrested Development," "Chappelle Show" and "The Office." He also co-starred in the Comedy Central animated program "Shorties Watching Shorties." Not just limited to TV, O'Neal was seen in movies such as "The 25th Hour" directed by Spike Lee, "In the Cut" with Meg Ryan, and "Head of State" with Chris Rock.
"What made Richard Pryor the best comedian of all time?" Lamont Price said. "Not just that he was hilarious, it's got to be deeper than that. (It is) the fact that Richard Pryor is the most honest comic you'll ever see. He opened himself up to you."
Price goes on to say, "Patrice embodied that. He opened himself up to you. He didn't lie to you. He didn't sugar coat anything. That dude was honest to a fault."
O'Neal is survived by his wife, Vondecarlo Brown O'Neal, from the fox TV reality show "Temptation Island"; mother, Georgia; stepdaughter, Aymilyon; and sister, Zinder
The fact that O'Neal died at such a young age due to complications from a stroke scares me. His stroke may have been related to his bout with diabetes — one of the number one killers of African Americans.
But one of the hardest things to accept was realizing that many did not know who this man was, the accomplishments and contributions that he made, or that he was from Boston.
I have worked with O'Neal several times, and watched all of his comedy special. He inspires me to be a better and more honest comedian and person. On Sunday, Dec. 11, I will be hosting a Patrice O'Neal tribute show at THE FUN ROOM located at Biff's Lounge, inside of Prince Hall, 18 Washington St. Roxbury, Mass. at 8:30 p.m.
Please eat right, exercise, support local comedians and tell someone you love them.
Corey Manning is a stand-up comedian by night, a superhero by day and a freelance writer when he has the time. Check him out every Sunday hosting The Fun Comedy Showcase at Prince Hall in Roxbury. Follow @coreymanning on twitter.