The young actress talks about her hit sitcom and living her childhood dreams.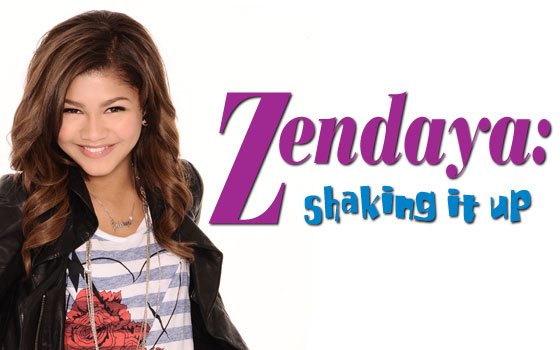 The young actress talks about her hit sitcom and living her childhood dreams.


 Born in Oakland, Calif. on Sept. 1, 1996, Zendaya grew up around the California Shakespeare Theater in nearby Orinda, where her mother worked as the house manager. In addition to training at the theater company's student conservatory program, and later performing in numerous stage productions, she helped her mom seat patrons and sell raffle tickets to benefit the organization.
While attending the Oakland School for the Arts, Zendaya starred as a young Ti Moune in "Once on This Island" at the Berkeley Playhouse before enjoying her breakout role as the male character Joe in "Caroline, or Change" at Palo Alto's TheatreWorks. She subsequently honed her craft at both the California Shakespeare Conservatory program and the American Conservatory Theater, adding such classics by the Bard of Avon as "Richard III," "Twelfth Night" and "As You Like It" to her stage credits.
Zendaya, by the way, means "to give thanks" in Shona, a Bantu language native to Zimbabwe. Besides acting, the versatile young talent has served as a fashion model for Macy's, Mervyns and Old Navy, and as one of the back-up dancers in a Sears commercial featuring Selena Gomez.
 Zendaya now resides in Los Angeles with her family and Midnight, her pet giant schnauzer, and her interests include singing, dancing and clothes designing.
Here, she talks about "Shake It Up," her hit Disney Channel sitcom where she co-stars opposite Bella Thorne as Raquel "Rocky" Blue, half of a comedic duo trying to dance their way to superstardom.
Hi Zendaya, thanks for the interview.
No, thank you, Kam. It is my pleasure.
What interested you in "Shake It Up?"
Well, I would say that "Shake It Up" was a chance for me to do two things I really love: acting and dancing.
Tell me a little about the show.
It's a buddy comedy based around dance. It's about two best friends Rocky and CeCe who live out their dream as background dancers on a show called "Shake It Up Chicago." They have to navigate life as young teens going to school and dancing on the show.  
How would you describe your character, Rocky?
Rocky is such a sweet girl. She really cares for people and always wants to help her friends. She is a very good student who really works hard, and she is a dedicated friend to CeCe who often talks her into doing things they shouldn't. Rocky is a bit more shy and unsure of herself, and sometimes does more following than she should.
What message would you say the show is trying to deliver?
"Shake It Up" definitely teaches kids about the importance of reaching for your dreams and setting high goals. It also teaches great lessons about friendship and family.  
What do you enjoy the most: acting, singing, dancing or modeling?
Wow! I couldn't choose between all of those things! I love acting and dancing on "Shake It Up," and I am currently in the recording studio working on my music. And one of my dreams is to walk down the runway during fashion week!