Ex-DC school chief talks about achievement gap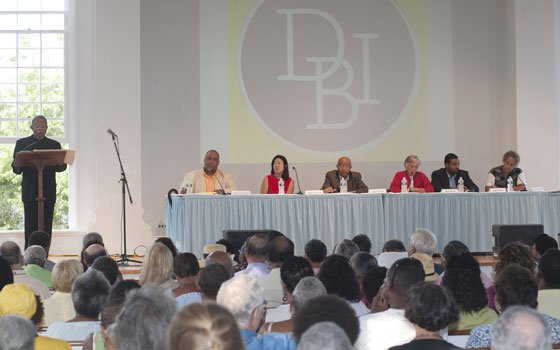 There was a lot of pushback from people on the panel about the idea of getting rid of bad teachers or of testing kids. Is it resistance to accountability or resistance to the idea?
I think a lot of what happens on panels, there's a bogeyman [created] and the debate gets polarized. Diane Ravitch said, "I believe in accountability." Dr. Bobo said afterward, "I also believe in accountability."
You get everybody on the panel saying accountability is important; testing is important. If we all agree accountability and testing are important and we all agree we don't want either of those things to get out of hand, what does the right testing regimen look like? What does the right accountability system look like?
That's where I feel we're going to get into some real solutions and real meat of the debate, as opposed to throwing out these big things which I don't see anyone out there saying.
Some of the things Dr. Ravitch talked about: the need for music and art and PE.
Those were all things we did for the first time in Washington, D.C., when I was the chancellor. That's what makes it difficult because people often point to me and say, "Oh, she's the testing lady."
But I actually did make sure every child had an art teacher, a music teacher, a PE teacher, a librarian, a nurse, a social worker or guidance counselor. And so I think the creating of these wild extremes that don't actually exist doesn't help us get at the core of the debate.
Is there something you should have done that would have changed the outcome in D.C.?
 I made mistakes every day. I think there's no doubt in my mind that what we were doing with school reform was part of the reason my boss lost the election. I don't think it's the whole reason, but I think it definitely played into it.
This article originally appeared in The Root (www.theroot.com).