The RandB singer talks about raising his daughter as a single father and how his new role  in "Triniti Goodheart" paralleled his own parenting experience.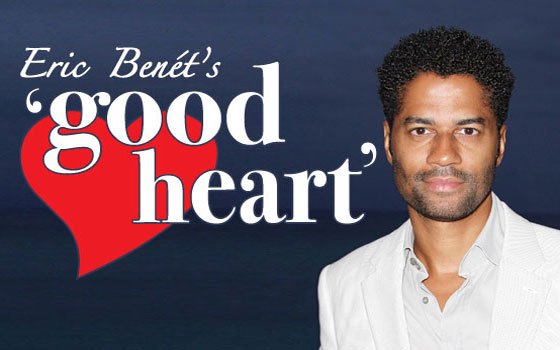 Will your daughter India be following you into the music business, and if so, how do you feel about it?
India is an extremely talented singer/songwriter, and she is absolutely forging her own way musically. She's majoring in music business and communications, and she's been spending a lot of time in the studio while at school, so I think we're going to see a whole lot from India in the future.
What parenting skills have you employed raising your beautiful daughter India, to produce such a healthy offspring? Do you have any parenting tips to share with single fathers?
I have always tried to keep an honest, age-appropriate line of communication open with India, even during the teen years, a painful time of development when they usually shut down, and the last person they want to speak to is a parent.
But India would always tell me what was going on, so I really encourage people to be as open with your children as you possibly can.
The duets that you've done, like the one with Tamia, have been outstanding. Have you considered doing an entire album of duets, especially since love songs are what people are craving during these trying times?  
Hmm … That's a good idea, but I don't think I will ever do an entire duet album, because the logistics and scheduling get tough. I will continue to do two or three duets per album. And I agree that those kinds of very nurturing melodies and lyrics are needed more so than ever right now and I'm definitely going to do my part to make sure more of those songs are out there.
How do you explain to India about real love, and how do you explain your songs with risqué lyrics to her?
Hmm … as accurately as I possibly can. I explain that love's an elusive, fragile and resilient thing. And as far as the lyrics, I say that part of being an adult is being sexual, and when you're in a relationship, to express yourself that way is a beautiful thing.
Is there a recording artist you haven't worked with that you'd like to? And which of your recordings is your favorite?
Every time I think about the first question, the answer generally turns out to be a living legend like Al Green, Aretha Franklin, Stevie Wonder or Chaka Khan. I would love to record with any one of them because they helped shape and mold who I am creatively.
As to the second question, the answer changes with my mood. But right now, I'd have to say it's a song I wrote called "Sometimes I Cry," which audiences always really get into when I perform it at live shows.  
When you played music producer T. Davis on the MTV series "Kaya," was that character based on anyone you know from the music industry?
[Laughs] Yeah, I did base my character on a mosaic of a lot of the cocky, self-assured producers I'd worked with over the years. [Laughs some more]