Café Tatant: Roxbury's latest home for community talent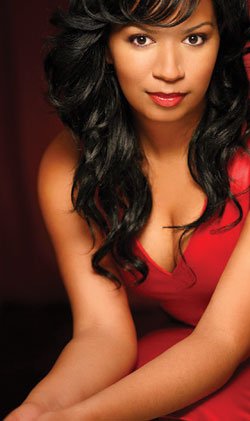 How did your love affair with jazz begin?
My godfather had a Nat King Cole record and I loved listening to his stories about Harlem. I soaked in everything he said and started listening to things on my own. I credit Eric Jackson from WGBH as well since I used to listen to his show almost every night to see what he was playing.
Did your family ever want you to sing Cape Verdean music like morna or funana?
Oh yes! Most of family does not like jazz at all, which is kind of funny. I always get asked: Oh jazz? Folk? Hmmm. When are you going to sing some Cape Verdean music? I tried to tell them that one of my favorite jazz artists was Cape Verdean, Mr. Horace Silver, but they are more interested in traditional songs. I do like morna and will probably do some of that soon. I remember my mom and aunts singing those songs when I was a kid. It (morna) is the Cape Verdean blues. Haunting. Those songs really touched me as a kid.  
What's the theme of your album "The Recovery?"
 "The Recovery" was created in the two-year period following the unexpected death of my longtime love. It was an artistic reawakening, born from tragedy's devastation, a testament to the restorative power of art, music and love.  
Do you write all of your music?
 I write all lyrics and music to all my songs except two that appear on "The Recovery."
What's the worst job you ever had?
Oh. That's easy! I was a canvasser for an environmental cause where they literally dropped you off in the middle of nowhere and expected you to knock on each door for people to sign a petition. It was getting dark and they still had not picked me up. I called my brother and he drove me home. It was my shortest job ever; it was a four-hour job.
The best advice you've ever been given?
Folk legend Odetta (one of the reasons I picked up the guitar), was chatting with me about my music and aspirations at the Newport Folk Festival a couple years back. She was happy that I was playing guitar and trying to work in different genres. I remembered she grabbed my hand at the end of the conversation, looked me in the eye and sternly said: "Do well." It wasn't what she said but how she said it. I strive to be better everyday and handle adversity onstage or off with grace and strength.