Arts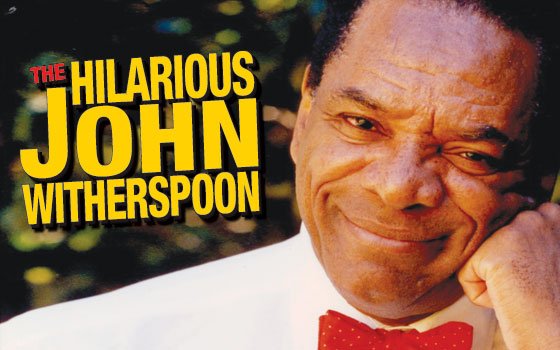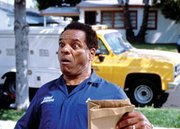 For the last 30 years, comedian and actor John Witherspoon has been making people not just laugh but double-over in tears. He is credited with more than 60 TV shows and films that go as far back as "WKRP in Cincinnati" and the "The Richard Pryor Show" and he is coming to the Wilbur Theatre tomorrow, April 15, at 7:30 p.m.
From "I'm Gonna Git You Sucka" to "Vampire in Brooklyn" to "Dr. Dolittle 2," Witherspoon's zany antics and funny faces help bring all his characters to life. He was hilarious as Mr. Jones, Craig's (Ice Cube) dad in the Friday trilogy and as Pops in "The Wayans Brothers." However, it was his role in "Boomerang" as Gerard's (David Allen Grier) fashion challenged dad who screamed Bang Bang Bang! at the dinner table that still has people laughing more than a decade later.
Wherever he goes, the Detroit native makes sure to give fans his "you gots to coordinate" spiel but there's more to Witherspoon than mushroom lined suits.  The husband and father has ventured into animation with the wildly popular "Boondocks" as the voice of Grandad, and launched a line of over-the-top greeting cards called Spoon Cards.
 These days fans that want to hear Witherspoon's cracks can check out YouTube for old favorites. His Dear John Witherspoon webisodes from "The Super Rumble Mixshow" a few years back are politically incorrect and incredibly funny. He talks about steroids, loose women and his disdain for "New York," the reality star who got her five minutes of fame by competing for Flava Flav's love.  
Last week, the Banner got a chance to have a quick chat with Witherspoon about his Spoon Cards, his fears and philanthropy.
Of all the roles you've played, which one is closest to the real John?
All of them. All of them are me. I'm not living anyone else's life so I got to be myself. I deliver my own lines from my own life.  
I saw a TMZ video that said you wouldn't use public restrooms. Is that true about you?
No, that's not me. I will tear a public restroom up! Whoo wee.
How is it working with Aaron McGruder on "The Boondocks?"
It's a lot of fun.  But I don't think the show is happening anymore.
Was it canceled? I hope not. It's a great show that tackles a lot of issues.
It's up to Aaron. He had a falling out with Sony. It's his baby. If the show doesn't get done it's because he doesn't want it anymore. As a matter of fact I'm going to call Aaron today.
Have you ever let fame go to your head?
You can't let it go to your head if your money's funny! I'm paying taxes now and that makes me nervous. You see they put Wesley in jail for not paying his taxes.
What made you do greeting cards?
I saw a lady on Oprah once who had greeting cards with a dog on it. I figured, I look better than that dog. I can do that. But apparently I don't. I ain't making no money off them damn cards. They're too bizarre.