Deborah Jackson
4/5/2011, 10:15 a.m.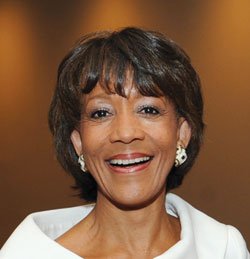 Deborah Jackson
Cambridge College recently announced the appointment of Deborah Jackson as its new president effective May 2011.
"I am honored to join Cambridge College's dynamic academic community," Jackson said. "The College embodies a mission that has been my lifelong focus: to close the equity gap in our society for adults from diverse backgrounds."
With more than 8,000 students annually, Cambridge College programs range from bachelor's and master's degrees for educators, counselors, managers and human service providers, to doctoral programs in educational leadership.
Most recently, Jackson served for nearly a decade as CEO of the American Red Cross of Eastern Massachusetts, one of the nation's largest Red Cross units.
Prior to the Red Cross, Jackson held the positions of senior vice president of Boston Children's Hospital, vice president of The Boston Foundation and president and CEO of Morgan Memorial Goodwill Industries. She began her career at Abt Associates, one of the country's largest for-profit government and business research and consulting firms.
She attended Hampton University and received her undergraduate degree from Northeastern University. She also attended the Massachusetts Institute of Technology Department of Urban Studies and Planning for graduate studies and was a Harvard University Advanced Leadership Fellow.