Obama children's book already a hit with buyers
Associated Press | 9/21/2010, 8:59 a.m.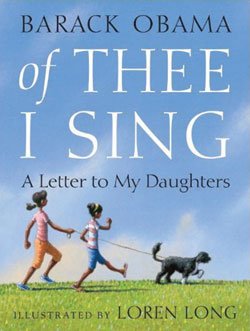 NEW YORK — President Barack Obama is still a hit with American book buyers.
Obama's tribute to 13 American ground-breakers, "Of Thee I Sing," was in the top 25 on Amazon.com and Barnes and Noble.com less than two days after the children's book was announced last week and two months before its scheduled release. Random House Children's Books plans a first printing of 500,000 copies.
Both of Obama's previous works, the memoir "Dreams From My Father" and the policy book "The Audacity of Hope," are million sellers.
Obama, who finished "Of Thee I Sing" before his administration began, is the rare president to have a book come out while still in office. He will be an even rarer one if "Of Thee I Sing" is a best seller. Presidents from Ulysses S. Grant to John F. Kennedy to Bill Clinton have written popular books, but none came out while they were in the White House. Clinton's policy book, "Between Hope and History," was released near the end of his first term and sold a fraction of the memoir "My Life," published three years after his second term.
At a press briefing last week, White House Press Secretary Robert Gibbs said that neither Obama nor his daughters, Malia or Sasha, who helped inspire "Of Thee I Sing," will be involved in marketing the book.
Asked about how the White House urges the media to respect the girls' privacy, but then features them on the book jacket, Gibbs said, "Our encouragement is to keep their private lives private.
"If you read the book, it is, I think the president would tell you, an inspirational book about the country they live in and about their ability, and the ability for children throughout this country to dream big and accomplish whatever they want to," Gibbs said.
Associated Press