It's not Bob's, but Darryl's is a welcome addition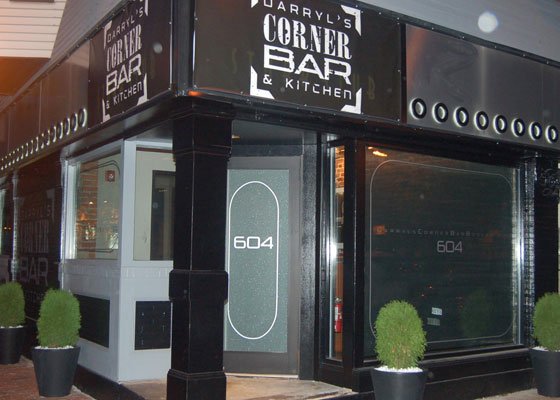 Despite all of the drama, the patronage at Darryl's Corner will soon make it one of the few places in Boston to attract a multi-racial crowd.
Settles bought the building while working for Digital Equipment Corporation (DEC) in 1990, after completing a condo project on Fort Hill in Roxbury with Erline Belton.  
"All of this happened after the stock market crash of 1987," said Settles about the launch of his career. "It took a year-and-a-half to get financed because back then banks did not regularly give loans to restaurateurs due to the high failure of the industry. But finally Boston Bank of Commerce and Ron Homer stepped up and financed the project."
Settles worked in several industries including DEC where he started out as an engineer and later moved into their sales organization, which he loved. At the same time, he got involved with real estate development projects and soon after became a restaurateur.
In 2001 he founded the Beantown Jazz Festival, and is part owner of WiSe Urban Development LLC — a joint venture between himself and Winn Companies — that works with nonprofits and CDCs to develop and maintain affordable housing. His most current project involves the process of developing a boutique hotel in Back Bay with other long term business partners.
Settles believes it is far more difficult for someone to get into the restaurateur business in today's market than it was for him some 20 odd years ago.
"It's not cheap to buy a liquor license," he explains. "A proper build-out or renovations are also not cheap. One must also understand neighborhood relations and the political landscape. Lastly, unless you're willing to be an apprentice and learn the business upfront, it could be a very costly mistake."
 After discussing a failed attempt to open a bar on historic Fort Hill in Roxbury, Settles launches into a prescription for the future. "The most important point to make is that our communities need to understand and know that the more amenities that we have the better off we are," he said. "This is why during bad times our market value decreases more than in other neighborhoods that have more amenities. People use the word 'gentrification' for the South End but it just means better amenities like good dry cleaners, quality restaurants, cafes, quality home goods and clothing stores, etc. This is what we need to push for in our communities, and then support those business owners that take on the risks associated with providing those services."
Darryl's Corner will occasionally offer live entertainment and an eclectic menu mastered by the chef Tim Partridge, formerly of East Coast Grille, The Back Eddy, Perdix and the Atlantic Fish Company. The menu includes seafood, duck, a late night burger bar selection, and even some old Bob's menu items such as Bob's catfish strips, jambalaya and traces of the south in the North Carolina Style Pulled Pork or the barbecue shrimp and cheesy grits found on the brunch menu.
The charismatic Corner Cocktails take their names from neighborhood notables like The Fort Hill, the South End Sour and Darryl's Chicken Martini — no chicken included but named after the theory that the more absurd the drink's name the better the sales.
So far this theory has worked. "Guests love it," says Settles, "just to say that they have had a Chicken Martini."