Mass. governor race turns into courtroom thriller
Associated Press | 10/13/2010, 5:30 a.m.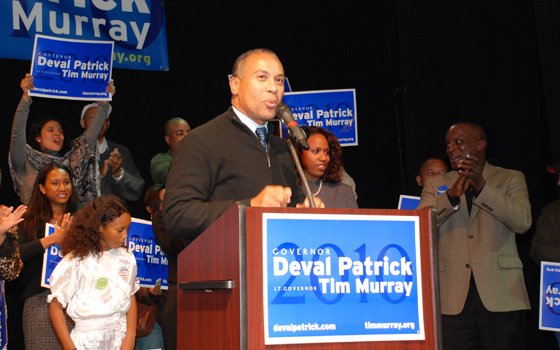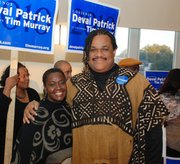 BOSTON (AP) — A hard-fought Massachusetts gubernatorial race has morphed into a courtroom thriller, complete with charges of espionage, conspiracy and subterfuge.
Republicans have believed for more than a year they had a chance to unseat Gov. Deval Patrick, a marked man as a fellow Democrat, friend and political ally of President Barack Obama. But their work to narrow the campaign to a two-man race against GOP nominee Charles Baker has been thwarted by the persistent candidacy of independent Timothy Cahill.
Now, in an eleventh-hour, scorched-earth lawsuit, Cahill is charging that Baker and the Republicans have gone too far. Cahill alleges four former advisers breached their contracts with him and engineered the defection of his running mate, who endorsed Baker a week ago and said Cahill could no longer win the race.
Cahill has won a temporary restraining order, preventing the aides from sharing any campaign information with Baker. Yet one adviser, former campaign manager Adam Meldrum, has made a counterclaim: He says Cahill, who still serves as state treasurer, is trying to gag him to prevent him from proving political aides coordinated with the state lottery — which the treasurer oversees — to air government-paid commercials that reinforce campaign themes.
And Cahill's former running mate, Paul Loscocco, said in a statement Friday he quit because he felt Cahill had stopped trying to win. He said Cahill admitted his team was coordinating with Patrick's team on anti-Baker ads, and on finding administration jobs for Cahill aides if the governor won re-election.
Attorney General Martha Coakley, in the midst of her own re-election campaign said she reached out to Meldrum to investigate his claim. Cahills's case returned to court Wednesday.
"It's very disheartening," said former Boston Mayor Raymond Flynn. "No. 1, I think it hurts the person that the charges are leveled against. And No. 2, it certainly hurts politics, because it just confirms people's notion that 'They're all a bunch of crooks.' "
The contretemps may also achieve the opposite of what the Republicans had hoped.
Cahill has gained a load of free media coverage and ensured he will remain a topic of discussion until Nov. 2. His continued candidacy stands to wound Baker, who has been vying for the same fiscally conservative voters, and allow Patrick to win a second term with just a minority of the overall vote.
Cahill's lawsuit, filed last Thursday in state court, also provides a window into the modern campaign.
Attached exhibits include his contract with former McCain campaign advisers John Weaver and John Yob. They also include e-mails between them, Meldrum and another staffer they brought into the campaign, plus a Boston lobbyist who is a Loscocco confidant.
Cahill got the e-mails after Meldrum forwarded his personal Gmail account to his campaign e-mail account — and then forgot to turn off forwarding when he quit Sept. 24. All of that electronic communication remained on computer servers until Cahill aides tried to unravel the recent turn of events.
They burst into public view Sept. 23, when Weaver and Yob announced their resignations, a blow to Cahill's flagging campaign. In an interview that night with The Associated Press, Weaver said that polls showed Cahill could no longer win, and that continuing would split the anti-incumbent vote and re-elect Patrick.