Andrea J. Cabral
11/30/2010, 8:31 p.m.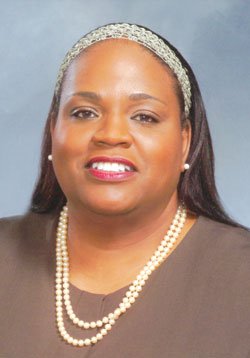 Andrea J. Cabral
Suffolk County Sheriff Andrea J. Cabral was recently appointed to serve on the U.S. Department of Justice's Science Advisory Board.
Assembled by Assistant Attorney General Laurie Robinson under the auspices of U.S. Attorney General Eric Holder, the board consists of ranking officials from the world of criminal justice as well as leaders of academia from across the country. The board operates within the U.S. Department of Justice's Office of Justice Programs.
Addressing attendees earlier this year at the National Criminal Justice Association's National Forum, Assistant Attorney General Robinson spoke about the directives of the board prior to its activation.
"This body [is] made up primarily of academics, but also of practitioners and other leaders outside of OJP. The board [will] help inform our program development activities and make sure we're adhering to the highest level of scientific rigor."
As one of those professionals now chosen to work toward achieving the stated goals, Cabral was both grateful and enthusiastic about her appointment.
"It is an honor to be chosen by the U.S. Attorney General's Office to serve among so many distinguished people from the ranks of academia and the criminal justice profession," said Cabral. "I look forward to working alongside my colleagues as the board begins its work in earnest."
According to information provided by the organization, the Office of Justice Programs (OJP) "provides innovative leadership to federal, state, local, and tribal justice systems, by disseminating state-of-the-art knowledge and practices across America, and providing grants for the implementation of these crime-fighting strategies. Because most of the responsibility for crime control and prevention falls to law enforcement officers in states, cities, and neighborhoods, the federal government can be effective in these areas only to the extent that it can enter into partnerships with these officers. Therefore, OJP does not directly carry out law enforcement and justice activities. Instead, OJP works in partnership with the justice community to identify the most pressing crime-related challenges confronting the justice system and to provide information, training, coordination, and innovative strategies and approaches for addressing these challenges."
To read more about the U.S. Department of Justice's Office of Justice Programs, visit: www.ojp.usdoj.gov.