Jay-Z talks the streets, defends Kanye and Obama
Associated Press | 11/23/2010, 6:23 a.m.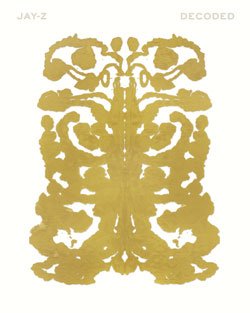 NEW YORK — Do you want to know when Jay-Z and Beyonce plan to have children? Those behind-the-scenes moments hanging out with Chris Martin and Gwyneth Paltrow? And what really happened between Jay-Z and Roc-A-Fella co-founder Damon Dash?
You will not find those kinds of gossipy nuggets in "Decoded," Jay-Z's first book, published last week (Spiegel and Grau, $35). But that is not to say it does not contain plenty of revealing moments.
"Decoded" provides unique insight into what shaped and continues to shape the 40-year-old hip hop icon, from being abandoned by his father, his early mistakes in the rap game, and his approach to creating the music that has defined rap for almost two decades.
But Jay-Z mainly does it the way he best communicates: through his lyrics. By "decoding" his songs, some famous, some obscure, he offers readers a unique vantage point of the mogul born Shawn Carter.
On the eve of the book's release, Jay-Z talked about its meaning, while offering his thoughts on President Barack Obama, the legal woes of Lil Wayne and T.I., and why Kanye West was right about President George W. Bush the first time around.     
Why did you decide on this kind of book rather than a traditional autobiography?
I wanted to tell the story of a generation. Through my story, I'm telling the story of a generation of kids, and we grew up in one of the worst eras ever. Just to tell the story of my generation through music, and through that give a deeper understanding to rap lyrics and to make the case that rap is poetry. Maybe there is other layers and meanings and things to be decoded in songs.
What were the challenges of putting "Decoded" together?
The hardest problem was getting the lyrics right, 'cause I don't write them down, so, we had to find them somewhere, and a lot of those songs I forgot. So I had to listen to them again and then look at the lyrics and then say, "No, that's wrong." So the hardest part was really getting the lyrics right.
What was it like going back through songs you hadn't visited in a while?
That was fun. It was almost like looking at an old photo album, like going back through those emotions and feelings. Looking at this song was like looking at me with a high-top and the four-finger ring.
You discuss the assault charge you faced early in your career (he received probation). What are your thoughts on stars like Lil Wayne and T.I. who have fallen into those situations?
The same sort of thing almost happened to me, and I pride myself on being a disciplined person. I was looking out for that sort of thing. I was trying to avoid it, and it still happened to me, so it just goes to show how difficult it is. Once you become a so-called celebrity, your life or your decisions don't stop. You have to make smarter decisions, because you've grown up living your life a certain way.