BET's ambassador to gospel music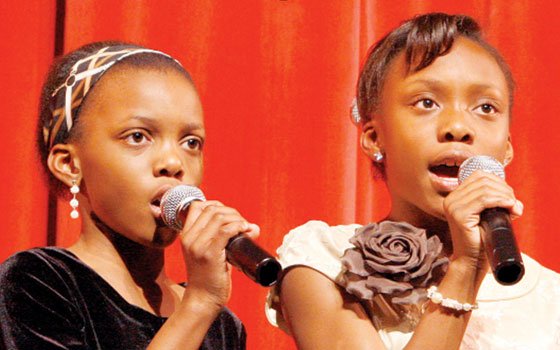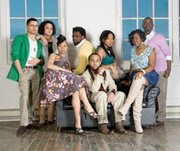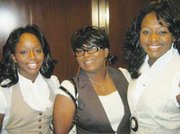 If gospel music had an ambassador it would be Bobby Jones — the host and executive producer of Bobby Jones Gospel, Black Entertainment Television's first and most popular gospel music program.
Through his show, Jones has helped to launch many gospel careers including contemporary gospel artist Kirk Franklin who first appeared on "The Bobby Jones Gospel Hour" in the late 1990s, and whose gospel music album became the first to sell more than a million units. Yolanda Adams got her start on the Bobby Jones show too.
Jones has a knack for recognizing authentic gospel talent. Perhaps this is why Whittier Street Health Center asked him to host their Eighth Annual International Gospel Benefit Concert dedicated to "Saving the Health of the Community."   
The concert was an American Idol style competition with Jones selecting the top three winners to appear on his show. Some of the contestants included the Blessed Hope Tabernacle Praise and Worshippers, the three sisters of Refined 313, The Milton Academy Gospel Choir, and Oladunni and Olayeni Oladipo — two young girls from Providence.
Whittier also honored Rev. Hurman Hamilton  Jr., of the Roxbury Presbyterian Church for his commitment and dedication to the Boston community.
"The concert serves as an opportunity for us to come together as a community and share in the talent and dedication of these gospel artists as well as celebrate the contributions Rev. Hamilton has made as one of our most inspirational spiritual leaders to Bostonians," says Frederica Williams, president and CEO of Whittier Street Health Center.
Whittier Street Health Center is on its way to receiving a mega-blessing. In fact, the center recently broke ground to build a $35 million dollar facility that will reside along the Southwest Corridor in Lower Roxbury, just feet away from its present location.
Jones spoke to the Banner from his home in Tennessee, sharing his understanding of gospel music and his thoughts and prayers on the role of gospel and contemporary American society.
Can you define Gospel music and talk about its purpose in society today?
Well, gospel music was a music that was created, inspired and promoted in the early 1930s in the church and in the Christian atmosphere to bring some means for people to communicate effectively with one another from a spiritual perspective. Thomas Dorsey brought the sound of gospel into the church. They called him Blues Tom, because he came from the nightclubs with it, and it inspired and encouraged a lot of people, and it was accented by the African rhythms of our people.
With that definition, the church first ostracized it because it sounded too much like the blues and black music, so it took years for it to be considered a legitimate musical form. So what happened, as time went on, and as contemporary gospel became in the 1960s through Edwin Hawkins, it began to redevelop into a more accepted musical form.
But it wasn't until the 1980s, when BET took gospel music and put it on its network television so people could see and hear and then start this revolution and kinship of the gospel music industry. It's flourishing in a great way; it makes money, people come out to see it and I'm really proud of it.