Classically trained jazz violinist Regina Carter recently dropped her latest CD "Reverse Thread" and it captures a full range of human emotions in African folk songs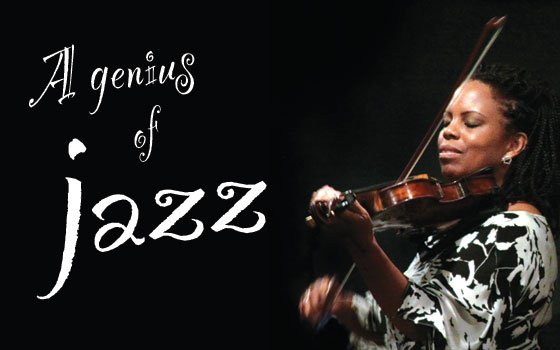 Like the album, the performance included contemporary music of the African Diaspora as well as traditional songs. The ensemble played Garnett's composition "New for New Orleans," a celebration of post-Katrina rebirth woven from whirling shards of music, including the familiar cadences of second-line march riffs. Playing with muscle and abandon, a radiant Garnett unleashed a cascade of rhythmic complexity in his raucous and cathartic solo.
Another song that gave full voice to pain and released its hold was "Kanou," a compositon by Boubacar Traoré of Mali based on a folk melody of India. Its lyrics, said Carter, are the words of a spurned lover, who tells the woman, "Even if I changed myself into diamonds and gold, you still wouldn't love me."
Playing an arrangement written for Carter by jazz pianist and composer Gil Goldstein, the ensemble began the song as an infectious, upbeat country jig. As Holshouser's accordion took on a low raga-like drone to Garnett's intricate drumming, they slowly brought the song to a crescendo of fury and fire and then, as if emerging from a great storm, they returned to the lilting jig.
As for the next leg of Carter's musical journey, she has said that "Reverse Thread" is only the start. She will continue to explore old and new songs and follow a thread that leads her further into Africa.