Classically trained jazz violinist Regina Carter recently dropped her latest CD "Reverse Thread" and it captures a full range of human emotions in African folk songs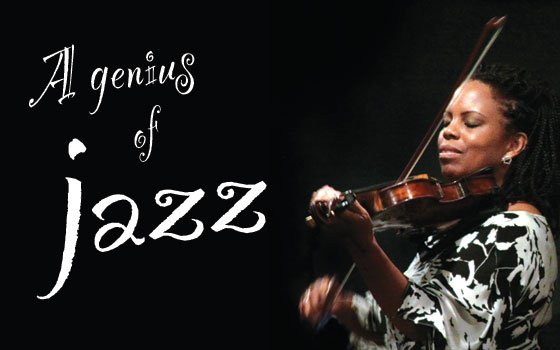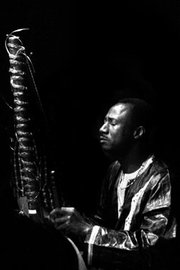 Classically trained jazz violinist Regina Carter recently dropped her latest CD "Reverse Thread" and it captures a full range of human emotions in African folk songs

Sometimes music delivers like nothing else can. So it was on Saturday night at the Regattabar in Harvard Square, where jazz violinist Regina Carter and her ensemble performed the final show of their two-night stay before a transported audience.
To call their deeply joyful performance jazz would be beside the point. It was music that defies categories and generates unbridled emotional richness through songs that take in pain and loss and leave listeners high on being alive.
In her seventh and latest album as a leader, "Reverse Thread," Carter, 43, has mined old folk tunes of Africa drawn from ethnographic field recordings in the archives of the World Music Institute in New York City. Together with her ensemble, she has breathed new life into traditional songs while keeping their uncomplicated power intact.
The exploration of old and new songs from Africa is the latest leg of a musical journey that Carter began as a toddler in Detroit, where Suzuki violin lessons led to classical training and performances in symphonies as well as Motown concerts and her 2002 recording "Paganini: After a Dream," which she made in Genoa, Italy, as the first jazz musician and African American to play the 1743 Guarneri violin of Niccolò Paganini. Four years later, she received a $500,000 fellowship, known as a "genius grant," from the John D. and Catherine T. MacArthur Foundation.
The funds have enabled Carter to pursue another long-held dream — to explore music of Africa and the African Diaspora. She said of the project, "There is an immense amount of amazing music coming from all around the world, much of which is barely accessible. 'Reverse Thread' gave me the opportunity to explore and celebrate a tiny portion of music that moved me."
Like the blues-inflected vein of jazz that remains Carter's point of departure, folk music gains its power to affirm and console by making room for life in all of its hardships and joys. Songs that are passed from one generation to another remind us that no matter how bad things get, we are not alone. Others have been there too.  
Using simple, sturdy melodies and rhythms, the songs express a variety of human experiences: lost love, mortality, celebration, surviving a storm or drought and the endurance of friendship, family and community. Humor, anger and exultation are often contained in the same piece of music.
Performing with most of the musicians who accompanied her on the CD, the 90-minute set drew from the album, which includes folk melodies of Senegal, Mali and Uganda as well as songs by contemporary African musicians.
Accompanying Carter were her long-time sidemen — accordionist Will Holshouser, bassist Chris Lightcap and Alvester Garnett on drums and percussion — along with Yacouba Sissoko of Mali, a master player of the kora, a West African harp.
  Carter introduced the players as "my family" and the tightness and precision of their interplay and the pleasure with which they performed together attested to their closeness as a group. They were a family that relished each other's individuality and harmonized into a sublime whole.