Writer Maya Angelou sings about her love of books
Associated Press | 11/2/2010, 11:22 p.m.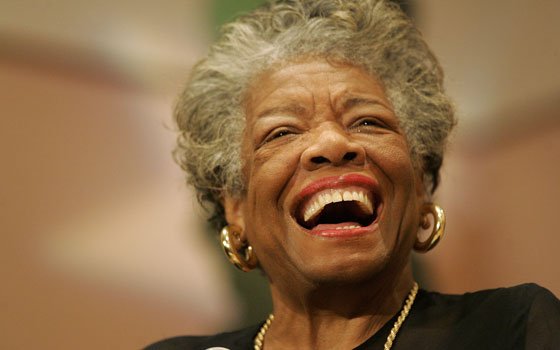 Angelou also recalled an incident involving Baldwin.
In her famous storytelling style, she said the "Native Son" author, who was all of 5-foot-5-inches "in wedges," came to her rescue after taking her to "a joint" that reeked of "Lysol and urine." He had briefly left her alone at the bar and returned to find a burly man pestering her.
She said Baldwin came right in between her and the man and said: "You've been taking care of her for me? You're dismissed now," and then added an expletive that Angelou repeated for the audience, which roared with laughter.
Angelou has been nominated for a Pulitzer Prize for her "Give Me A Cool Drink of Water 'fore I Diiie," written 31 books and penned a poem for Bill Clinton's 1993 inauguration. Her newest book, out in December, is "Good Food, All Day Long: Cook Splendidly, Eat Smart," a cookbook filled with autobiographical sketches of how the recipes came to be.
In the interview from her home in Winston-Salem, N.C., she said selecting the most relevant papers from her private collection was "a little like who's the most important of your children."
But she's glad to be parting with the material.
"Friends of mine are dying with such rapidity that it's heart breaking," she said. "I said, 'Let me take care of this now 'cause you can't look around the corner.' I hope it's not a signal that I'm about to leave, but in case I am, I want my papers at the Schomburg."
Associated Press