"Just Wright" is the latest hit from the artist formerly known as Common Sense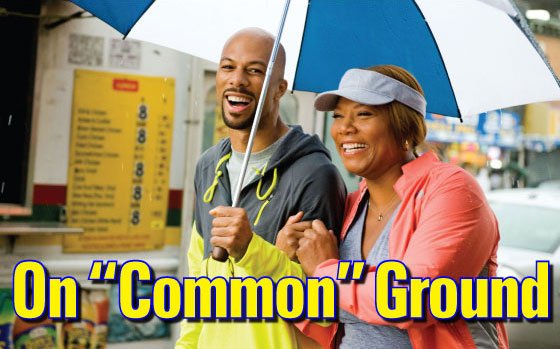 What is the hardest thing you have had to do in your career thus far?
I think the hardest thing I've had to do was to change my name from Common Sense to Common, not only because I was attached to it since it meant something to me, but because I was just beginning to build some name recognition when I had to deal with a lawsuit over it. That was one of the more traumatizing things I've experienced career-wise. It was like, "Man! How can somebody just take my name?" Still, everything ultimately came together in divine time, and the name Common is very appropriate because my music represents everyday people. Common is right.
If you weren't acting or doing music, what would you have become?
I believe a teacher. I always feel that I have something to say that will hopefully inspire.
If I remember correctly, you're a member of Reverend Wright's church in Chicago. What are your religious beliefs?
I'm a Christian. I believe in God, and I've been a member of that church, Trinity United Church of Christ, since I was 8. I don't live in Chicago anymore, so I don't get there regularly. But I believe God exists in us all, so I don't knock any other religions. I respect anyone with spiritual beliefs in a higher being.
Did you have to compromise your music to make it?
No, never. I've stayed true to who I was, as much as I could. There was one moment when a record label tried to get me to make some songs that sounded like Biggie and Nas, who were the hottest guys on the radio at the time, but I knew it would have to come from my soul to be a hit. One of my biggest songs, "The Light," was just something I wrote because that was the way I really felt about somebody. So, I don't think I've ever compromised myself.
Did your song "I Used to Love H.E.R." cause a rift between the East Coast and West Coast rap artists?
No, but it caused a situation between myself and Ice Cube and the Westside Connection. It started a little beef, but it ended up being resolved, and out of it we both came up with some good raps. They really felt that I was dissing the West Coast, but I love the West Coast. I grew up listening to both East Coast and West Coast.
Growing up, who were your role models?
I'd say my mother, my math teacher Mr. Brown and Muhammad Ali.
Do you think black musical artists are misrepresented in the mainstream media?
Yeah, absolutely. Rap artists tend to be stereotyped in one way, as if they all wear chains, curse, flash money and abuse women. It's unfair not to look at them as individuals with different personalities. That's what I like about my character Scott in "Just Wright."
Even though he's an NBA star, he's not depicted simplistically as a superficial person, but as a sensitive, complex individual who's looking for true love and finds it in a beautiful package he didn't expect.  
Is there a major historical figure you would like to portray?
Yes, Barack Obama or Marvin Gaye.
Are you ever afraid?
Yes, it happens sometimes, maybe before I go onstage, before I shoot a scene, or even when I just reflect on where I am in life.
When was the last time you had a good laugh?
Just a few minutes ago, doing a radio interview with Queen Latifah.  
What was the last book you read?
I read the Bible everyday.
When you look in the mirror, what do you see?
Some days I see a king. Some days I see a scared little kid.
What do you consider your biggest accomplishment?
It's hard to measure them, but I think the biggest accomplishments are when someone comes to me and says that one of my songs or movies changed their life, got them through the death of a friend, or made them want to marry their lady.
What advice do you have for anyone who wants to follow in your footsteps?
Believe in God, believe in yourself and know that it's a journey, and you will make it.