Task Force studies chill between teens and MBTA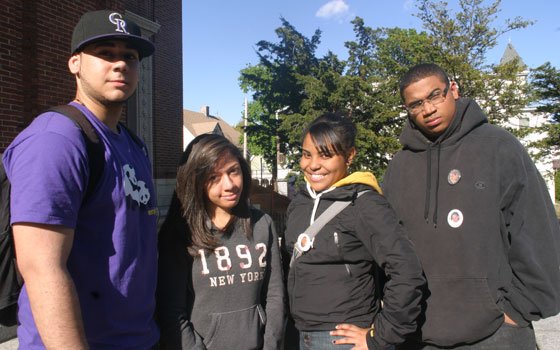 The complaints the youth are making are not unique to the MBTA police. Like most black and Latino teens in Boston, the boys at the Task Force each say they are often stopped and searched by Boston Police.
"Wherever I'm at, whenever I see any kind of authority, because of my skin tone I'm going to get searched," says Tejeda, who is dark-skinned.
The teens say they know the police are not supposed to search them without probable cause.
"Most kids are intimidated into revealing the contents of their bags and pockets," Tejeda says. "They're forced to do so illegally. The cops break the rules and don't get called out on it."
"I think that's why some youth act out," Nova cuts in. "How would you feel if you were in that situation? If it happened to you constantly? Everyone has their breaking point."
The Task Force teens say their ultimate aim is to improve relations between youths and the MBTA police.
"We want to establish a good relationship," Nova says. "We want there to be harmony between the police and the people they're supposed to protect and serve. Youth are as much a part of the community as adults, just as the T officers are a part of the community and have to be treated with respect."