The school of hard knocks remains a valuable teacher
5/4/2010, 8:47 p.m.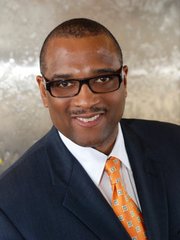 Some of the best business schools in the world are located within a 25-mile radius of the Boston Common. Students from around the globe come to attend classes and spend tens of thousands of dollars for tuition.  They are intent on acquiring the information taught in class and absorbing the culture of the educational environment. The prestigious degrees from these institutions will place the graduates in an exalted place in the business community.  Yet, much of the knowledge transmitted is available for a fraction of the cost for a businessperson inspired to learn by practical experience the art and science of managing people and resources.
However, the best business schools offer something that cannot be put into a book, and yet can make or break an aspiring entrepreneur or executive.  That is the network of alumni, fellow students, faculty and administrators who are connected to centers of power within the corporate and political landscape.  Minority entrepreneurs increasingly benefit from attending prestigious schools here and around the country, but most minority entrepreneurs do not have that opportunity and do not benefit from the information or the networks associated with these schools.  So the challenge for urban and minority entrepreneurs, then, is learning the required business skills while simultaneously developing a network of business contacts and supporters.  In that way, they can successfully build large enterprises without the help of business-school connections.
Minority entrepreneurs must learn the same way students in the best schools learn how to start and manage businesses — by looking at cases of successful and unsuccessful business models.  Observation, repetition and participation are how we learn most of what we learn in life.  The same holds true in learning how to grow substantial businesses.   
There are many established businesses in our community and many more aspiring entrepreneurs.  Last week I spent some time walking the streets of Dudley Square.  There are food stores, barbershops, hair and nail salons, dentists' offices, physicians' offices, day care facilities, clothing stores, banks, liquor stores, print shops, laundromats and cleaners, restaurants and other shops owned and operated by minority business owners catering to the needs of their customers and the community.  These businesses are the backbone of every thriving community.  The owners of these businesses have worked hard against innumerable odds, and, in many cases, are only able to eke out an existence for themselves, their employees and their families.  These entrepreneurs are the real contributors to the stability of Dudley Square and surrounding communities.   So what is the problem?
The problem is that many of these entrepreneurs lack the network, social capital and financial capital that are necessary for these businesses to build scale within the community.  For example, why can't, or doesn't, the most successful barbershop owner in Dudley Square go to his competitors and suggest a plan to bring all of these shops under one ownership — one organization?  The immediate answer might be that each of these shops has a unique culture and character, and, more importantly, an owner who has no interest in working for or with anyone else.