New book traces prof's path from the streets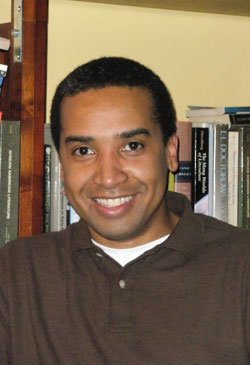 "Socially, we've not had any problems in Bridgewater," Walker says. "My problems have been on campus, in a community of well-educated academics."
He integrated an English Department that had only one other African American on the faculty, who stayed for a semester about two decades ago.
"Technically, I'm the second. For all intents and purposes, I'm the first," he says.
A few weeks after he was hired, an English Department colleague stopped by and told Walker, matter-of-factly, he was not qualified for the job. His street instincts told Walker he was being baited into overreacting; he did not.
On another occasion, a faculty colleague asked to expose her dog to Walker's two young sons, so the pet would become accustomed to being around African Americans.
"Dana was furious," Walker said, referring to Mohler-Faria. "It's good to have Dana on this campus when there are few minorities, and these things are bound to happen. He's always handled them well."
Walker, who teaches creative writing and African American literature, has advanced up the academic ladder despite those racially-tinged incidents. In 2008, he won tenure. Last year he was promoted to associate professor, just one rung below a full professorship.
After some difficulty finding suitable housing, Walker, Molife and their sons Adrian and Dorian have settled into a comfortable house close to campus. Walker can walk to work in ten minutes.
The one-time petty criminal who managed to avoid going to prison was initially concerned when a halfway house for prison inmates opened in the house next door. Their fears abated as the couple observed an orderly institution where strict rules regulate the comings and goings of the temporary residents.
"This is redemption," Walker says, as he points at the house. "Everybody deserves a second chance."