Sheriff Cabral runs on record of reform in re-election bid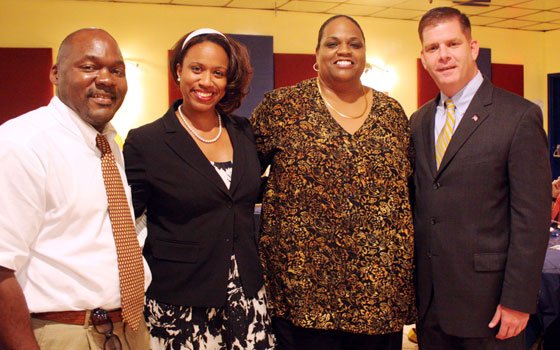 To be sure, the department still faces challenges. The House of Correction, designed to hold 900 inmates, regularly holds between 1,700 and 1,800 in just 674 cells, and the number of inmates and pre-trial detainees continues to grow — more than 5 percent in the past five years. Over that same period, the department has consistently been underfunded, according to its report.  
And Cabral the reformer has faced controversies of her own. In 2003, she banned nurse Sheila J. Porter from working at the House of Correction because Porter had reported alleged prisoner abuse to the FBI but not the sheriff's department. Then-U.S. Attorney Michael J. Sullivan launched a grand jury investigation into Cabral's actions that lasted for nearly two years and made headlines just weeks before she faced her first election.
In the end, Sullivan could prove no wrongdoing. Cabral maintains that the investigation was "an appalling abuse of prosecutorial discretion" that grew out Sullivan's attempts to coerce her into running the department in ways that were advantageous to the U.S. Attorney's office.
"Clearly [Sullivan's] … inappropriate use of a federal grand jury because he was angry that I wouldn't do things he wanted me to do was completely inappropriate and indefensible, I don't care what he says," Cabral told the Banner.  
Still, a jury in a civil case found in Porter's favor and ordered that Cabral pay $610,000 plus $275,437 of Porter's legal fees, and last fall an appeals court upheld that award. Cabral said the department's counsel has negotiated a settlement but did not have the details at hand.
Sullivan, now a partner at Ashcroft Sullivan, said it would be improper for him to comment or even confirm whether there had been a grand jury investigation, but he said that during his tenure as U.S. Attorney he never witnessed a grand jury being used improperly.
That controversy finally behind her, Cabral's chances for re-election this fall look almost unassailable. Philanthropist Barbara Lee, who works to help elect women candidates for public office and was an early supporter, says she's been impressed with the level of public support Cabral has received.
"I think people love Andrea," Lee said. "I have been with her on the street when workmen in vans have rolled down their windows and yelled out, 'Hello, Sheriff!' She has this remarkable following of people from all over the city who love her and support her and believe in her work as a public servant."
With no other major-party candidates, Cabral's only opponent is a little-known independent candidate and former Suffolk County correctional officer named Hassan A. Smith.
Smith is compact but sturdily built, with an appearance and bearing that suggest a law enforcement or military background, and his manner in greeting both friends and strangers is warm and good-natured. He seems like the gentle young father next door, and to many, he is. But others know Smith as the man who killed Jeffrey Booker.
In 1988, when he was only 15, Smith admits that he shot and killed 21-year-old Booker in Roxbury. Smith was tried as a juvenile, found delinquent and spent two years in the Department of Youth Services. He was released to a foster home in Northampton, where he finished high school.